-Going to the gym for the first time. (Oh trust me. It was comical.)
-C
onsistently
sleeping through your alarm, ha.
-Trying and failing to use the word
sullen
in a sentence. "Ok people, it really is a word. It fits better printed in a book than said aloud."
-Fighting auto correct.
-Waving back at someone then realizing they were waving at the person behind you. That totally happened.
-Using sour cream in a recipe for something sweet. Somehow that's not right, but it didn't turn out half bad.
-Making banana bars for Bible Study snacks.
-A fresh supply of books.
-
This
video
and all the Messy Monday videos. So, so funny. Made my day.
-Pretty masking tape (here).
-Pictures
(and just for the sake of real life, the dishes...)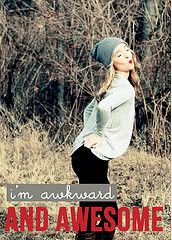 Happy Thursday!
(about awesome and awkward thursday:
here
)
-haley