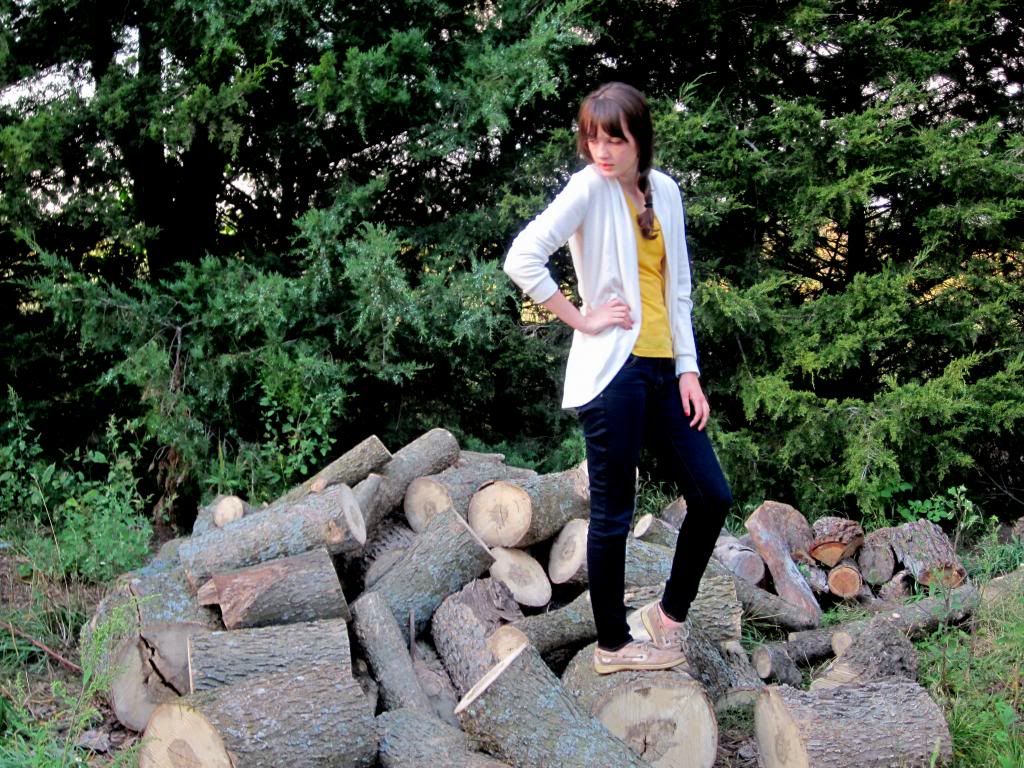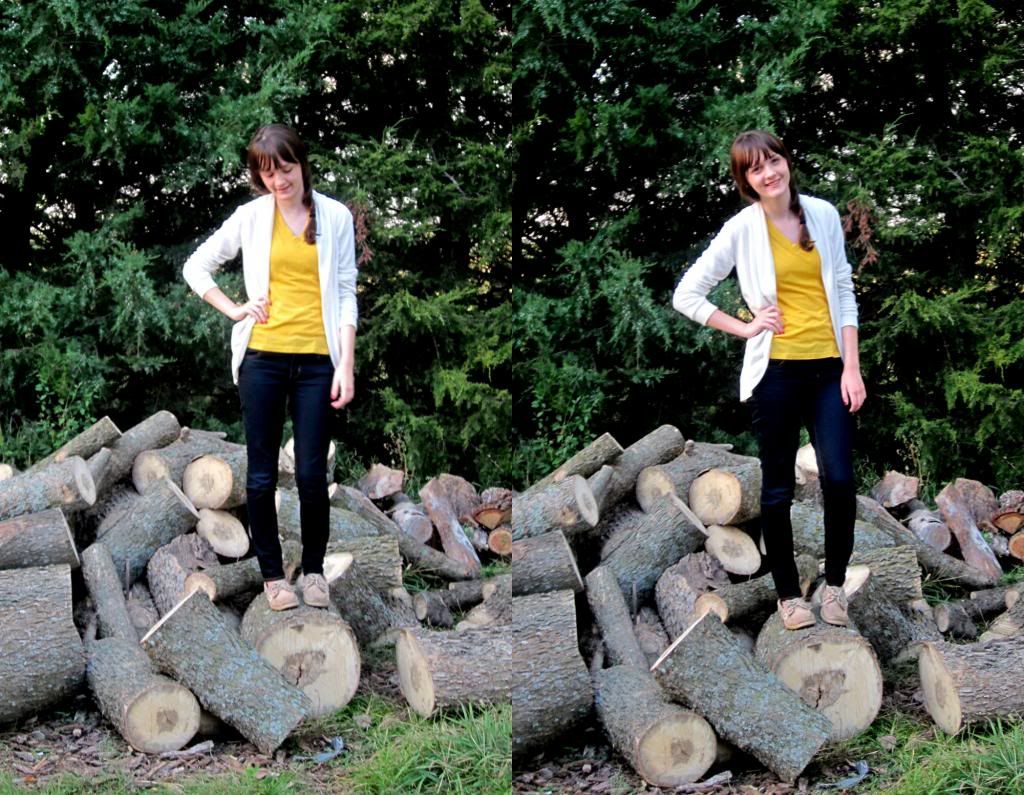 shirt: target?
sweater: hand-me-down
jeans: american eagle
shoes: sperry's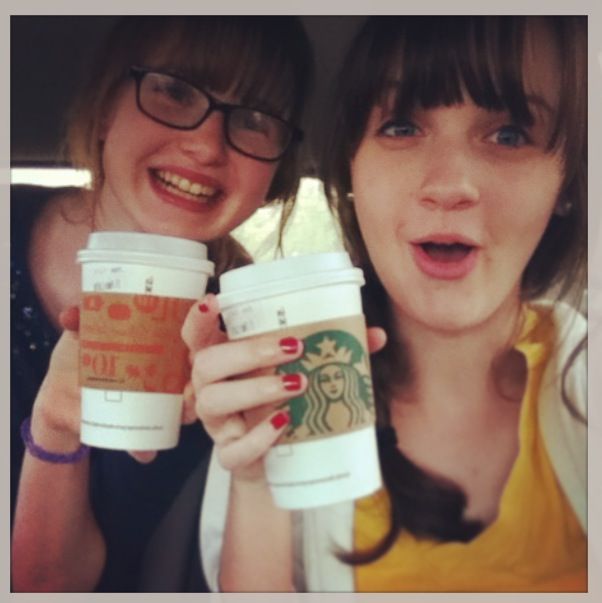 The summer's over, this town is closing.



They're waving people out of the ocean.



We have the feeling like we were floating.



We never noticed where time was going.
//



Do you remember when we first got here?



The days were longer; the nights were hot here.



Now, it's September; the engine's started.



You're empty-handed and heavy-hearted.
John Mayer,

On the Way Home
I LOVE AUTUMN. LIKE A LOT. That's all I have to say.
No, really, though. I can never decide which I like better -- spring or fall. When they're here I favor the present one. Something about atumn calls for change and improvement; new ideas and renewed plans. Yet greater than that, it has a rather nostalgic feeling. Also, who doesn't like the warm tones, SWEATERS (!!!), colorful leaves, and cooler weather?
Recently I got my hair cut. Just a trim and BANGS. Nope, I didn't chicken-out...and am glad that I didn't. They're pretty fun and it's a nice little something different. :)
This is the outfit I wore a couple days after the offical first day of fall. We got pumpkin spice lattes (my sister and I in the picture) and took outft pictures by the new wood pile. Also, there's a new design (as you've probably noticed), that is here to stay for a long while -- enjoy!
xo || haley