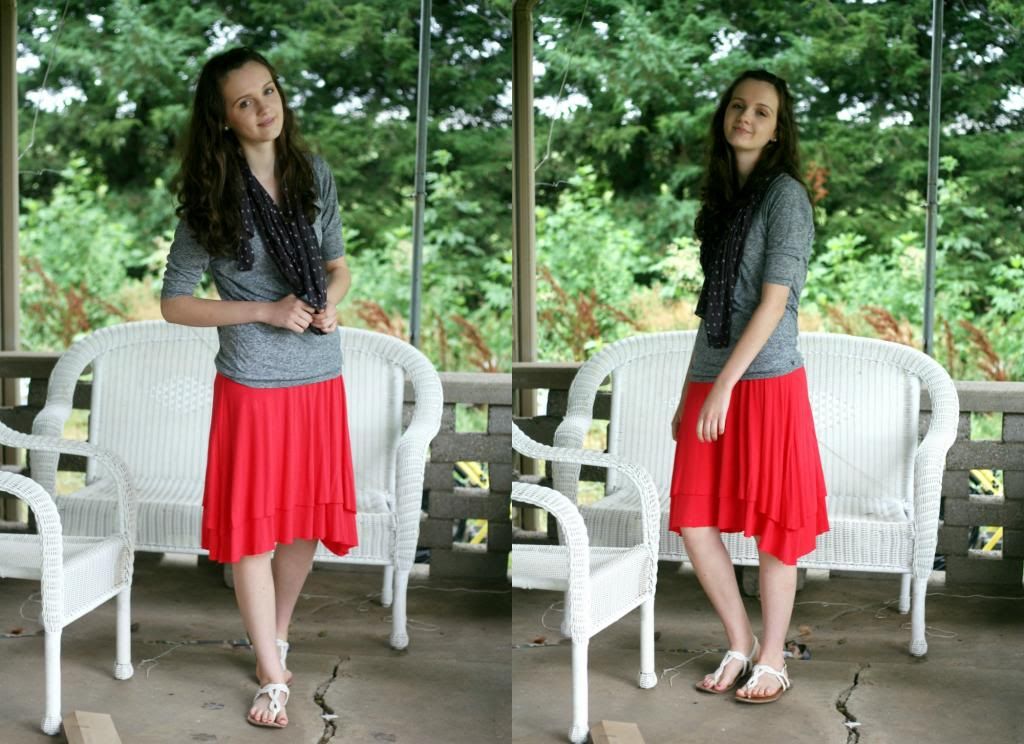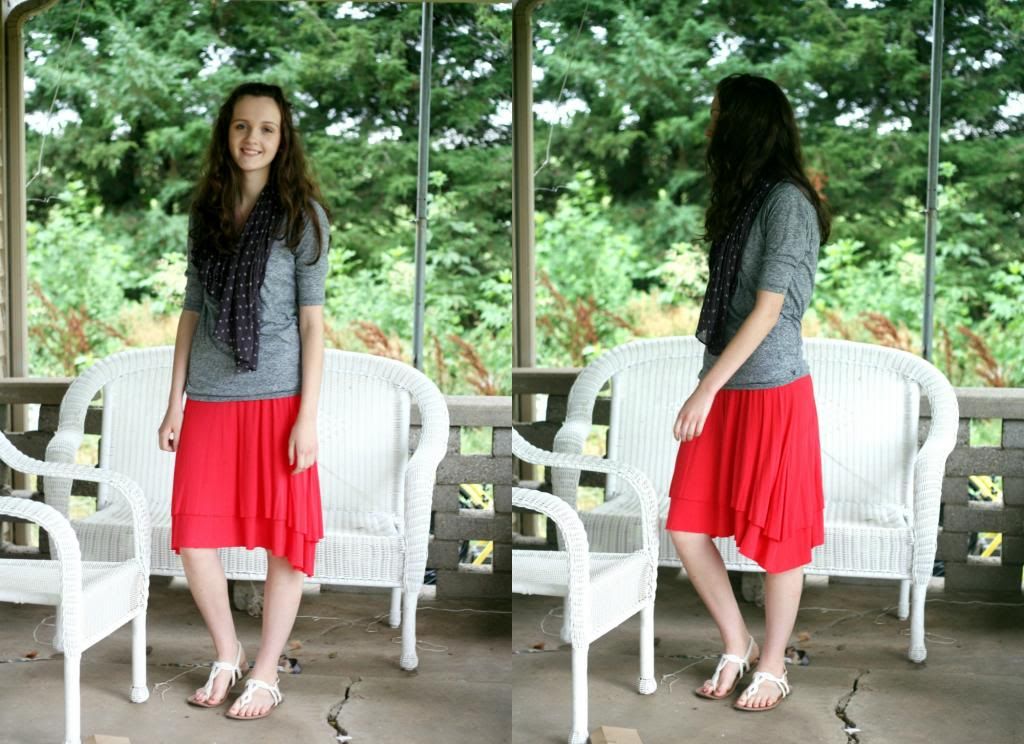 shirt: hand me down, originally american eagle // skirt: old navy // scarf: hand me down // shoes: target
Would you believe me if I told you that it's actually chilly in July? It's no joke. These past few days have been a bit dreary and it rained all day today (hence the outfit photos taken on the porch to stay out of the rain).
This is the outfit I wore to church this morning. I paired two shades of gray together with a bright coral skirt and white sandals.
Today also included...a quick trip to the county fair, watching shows on Netflix, drinking coffee, and eating fresh, homemade chocolate chip cookies. Ahhhh, I kind of like this whole break from the heat of July thing. ;)
xo || haley