Website
||
Pintrest
||
Facebook
||
Instagram
||
Twitter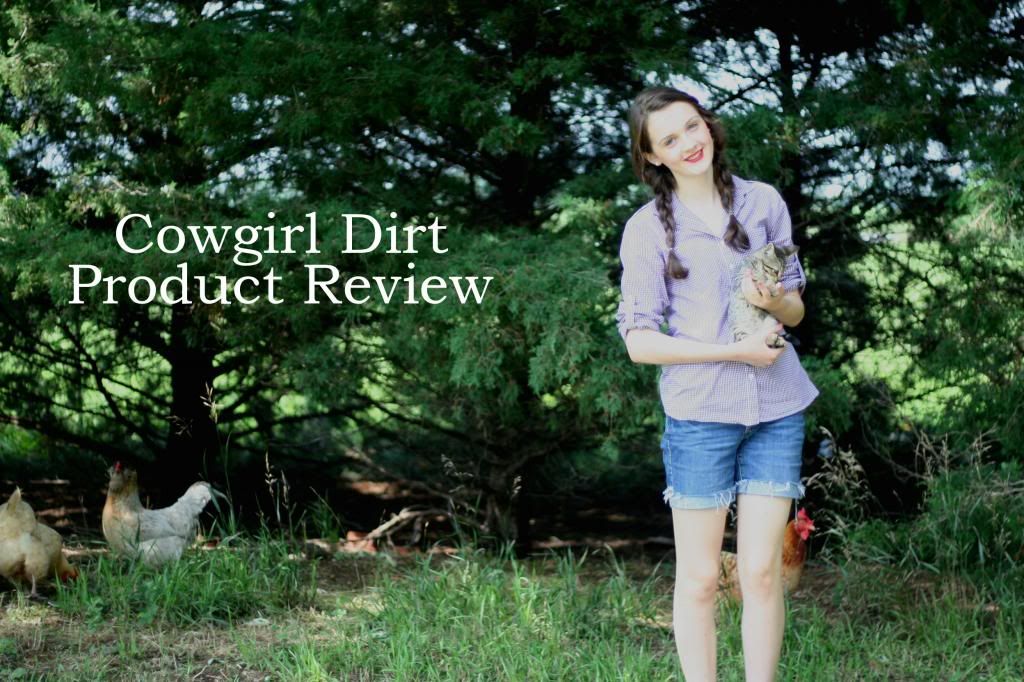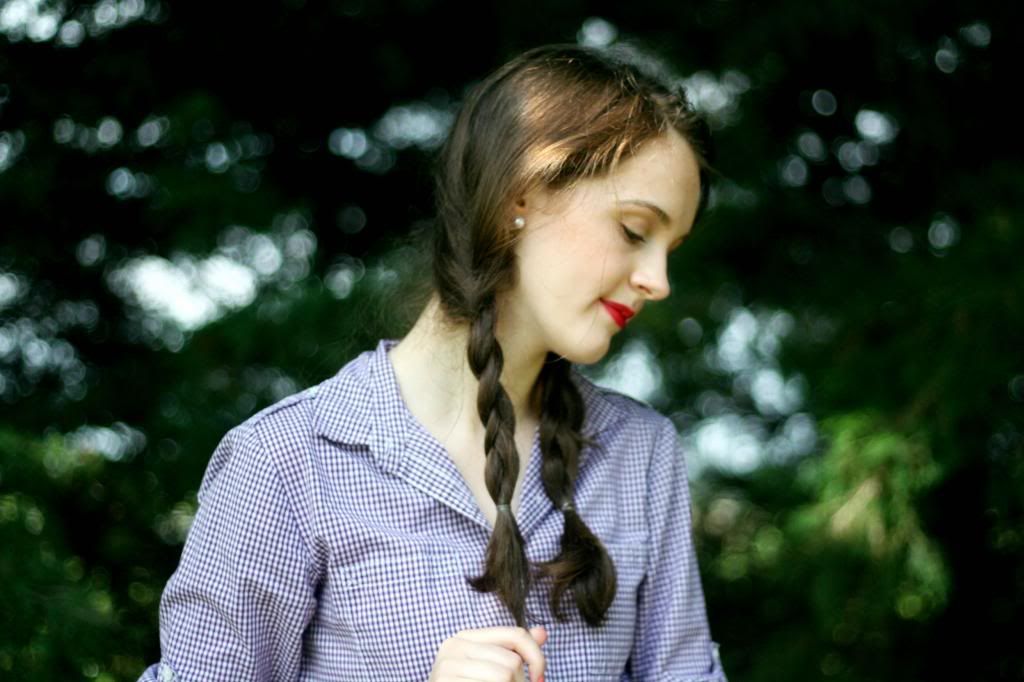 When I first came across Cowgirl Dirt's website, I knew I wanted to try some of their products. Then I had an idea to do a product review and tell you all about it. So I contacted Cowgirl Dirt and they generously let me pick ten samples to review. They offer all natural cosmetics that are non-allergenic, gluten-free, sun-resistant, etc. with
ingredient lists
for all of them. See their
about
page for more information.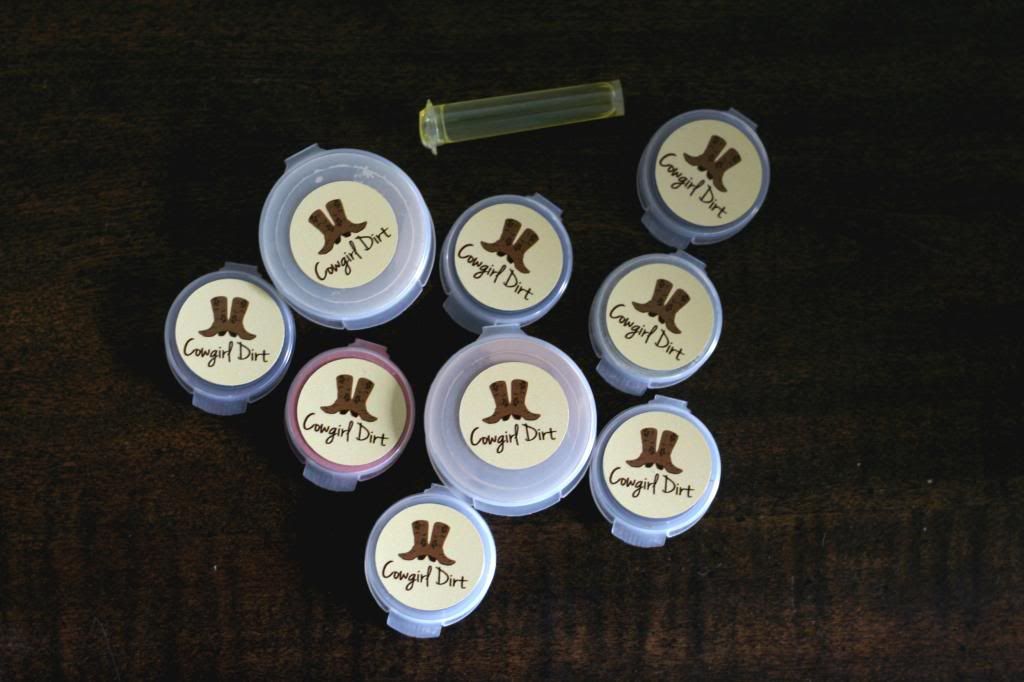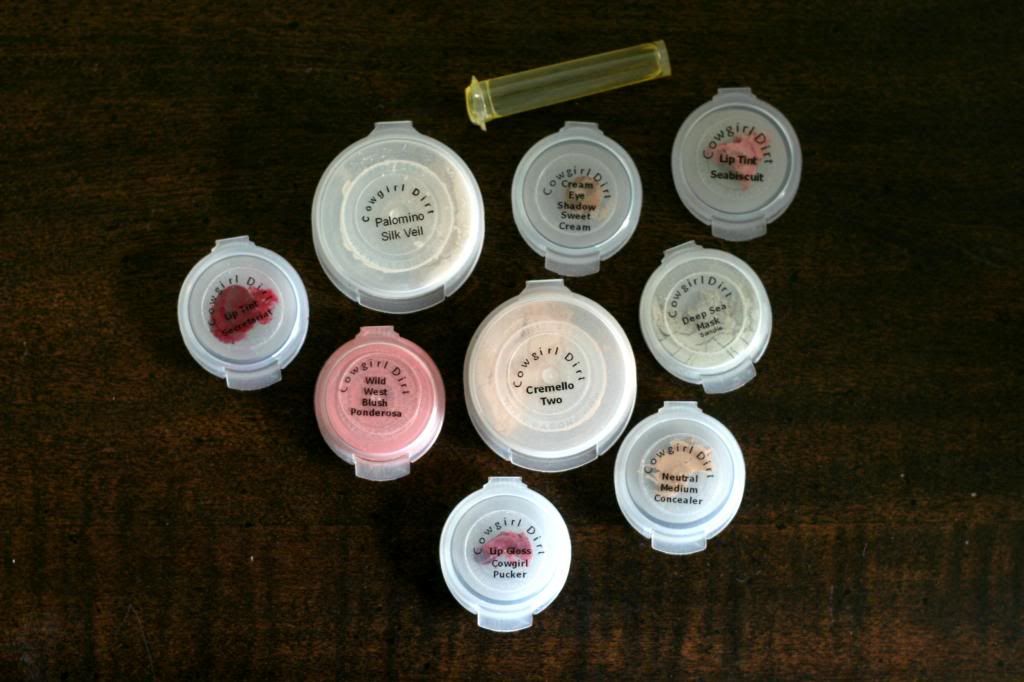 The samples arrived promptly, nicely packaged, and each container labled.
Here's what I picked and what I thought about them...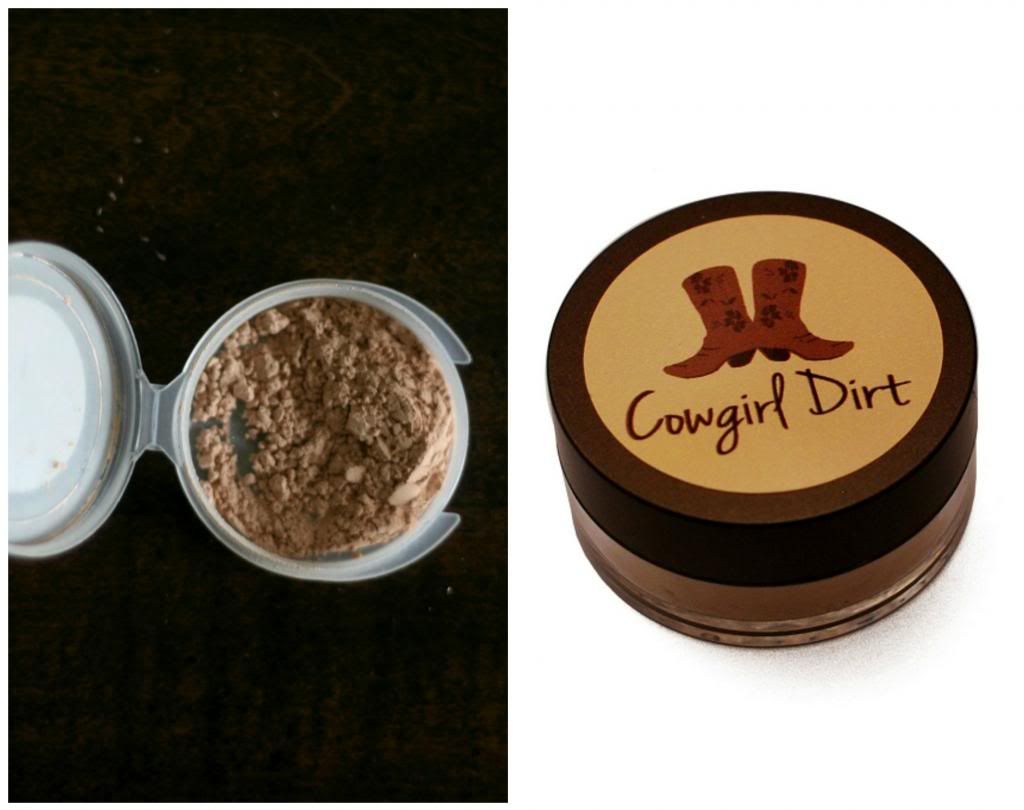 Mineral Powder Foundation
in Cremello Two
One thing I liked about ordering from Cowgirl dirt was that they had color guidlines for the foudation (see that page
here
). I decided on the Cremello Two
.
It blended well with my skin and I was very pleased with the coverage.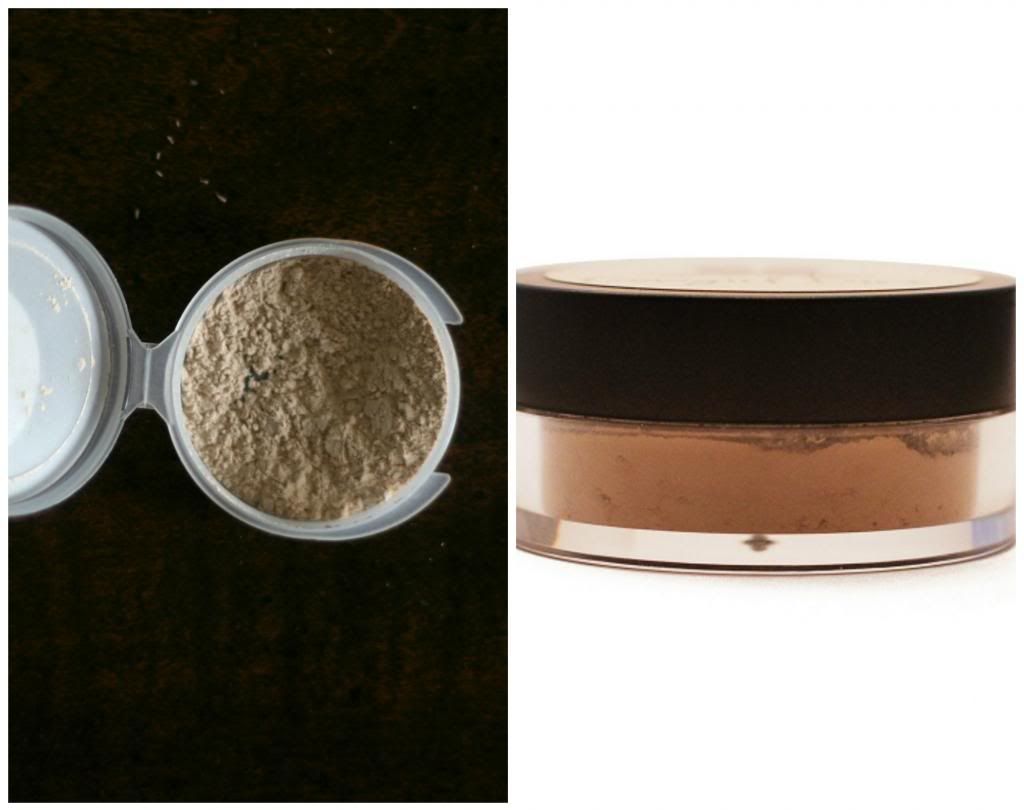 Silk Veil
in Palomino
I really liked this silk veil. It was lighter than the mineral powder (which I liked), but still had good coverage. The Palomino matched my skin well.
in Cowgirl Pucker
This lipgloss was a good consistency (not sticky at all!). I'm not sure Cowgirl Pucker was a good color for me, as it looked a little purple-y on. But I was very pleased with the lipgloss itself.