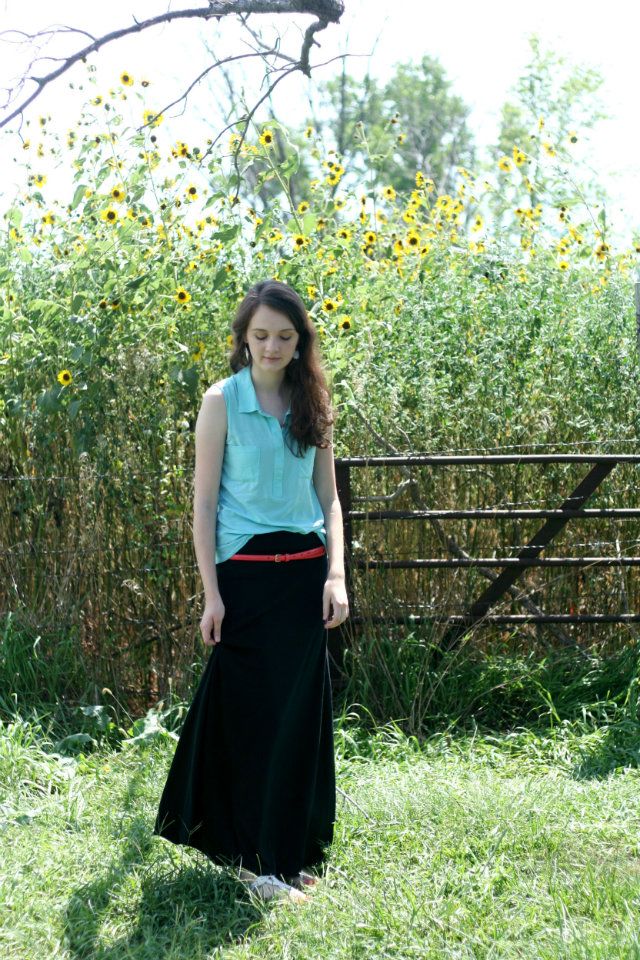 top: target, skirt: target, belt: target, sandals: target, earrings: claire's
...nope, I don't like target at all ;)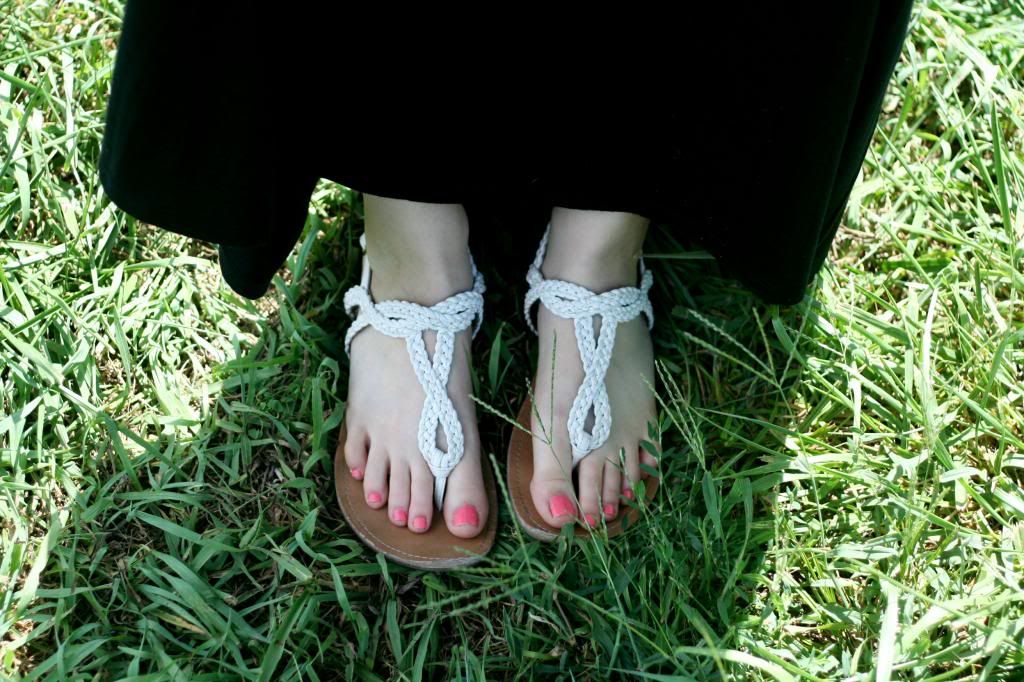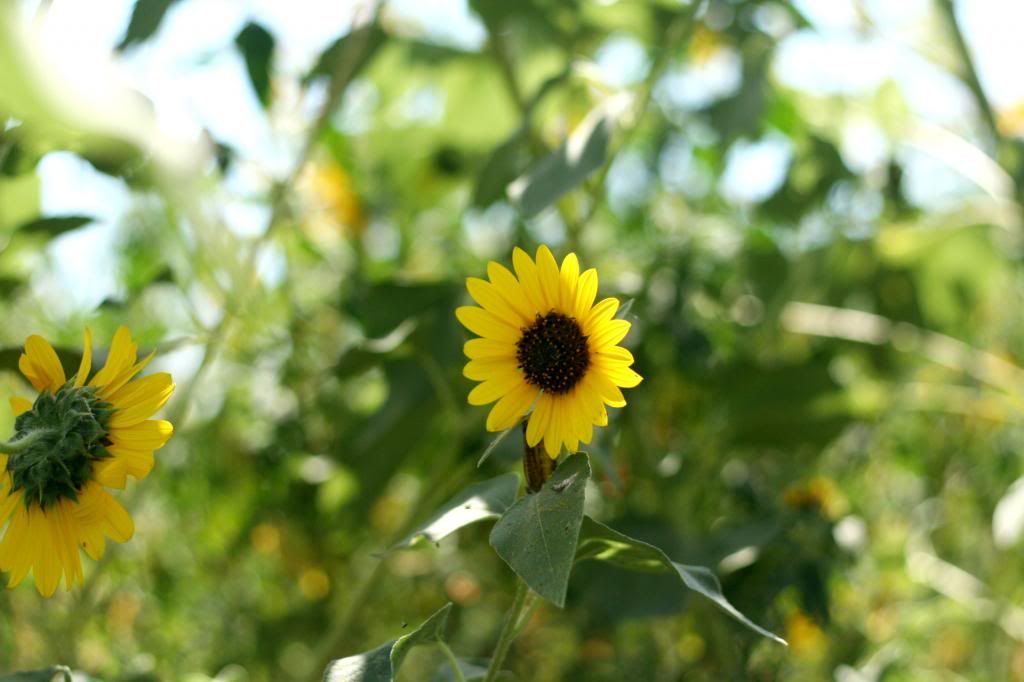 Happy September, everyone! With the new school year nearly here and fall quickly approching, I always have new goals and ideas for the upcoming season. Recently I've been thinking about this little ol' blog of mine. I have a sort of new vision for what I want to put here that will hopefully take less time and make posting a little more steady. More structure, something you can count on, and something I can use my time efficently on. So, what will this mean? More outfit posts! Hopefully a recipe, tutorial, or two. And I still plan to continue with the 5 on 5 every month for 2013, as well as the thankful lists, and you'll probably see and awkward & awesome now and then. Mainly, I'm thinking the difference will be the amount of outfit posts. So, this is kind of a trial run and we'll see how it goes. :) Also, enjoy the new design!
On to the post...this is the outfit I wore to church yesterday. A maxi skirt! I borrowed one from my aunt two years ago and went and got the same one just a few days ago. (Actually, I found the tag still on it towards the end of church :P) I'm looking forward to finding different ways to style it for fall and winter.
Happy Labor Day!
Go
here
to see skirt & dress inspiration.