Hi everyone! Today I have last Sunday's outfit and an awkward and awesome to share with you....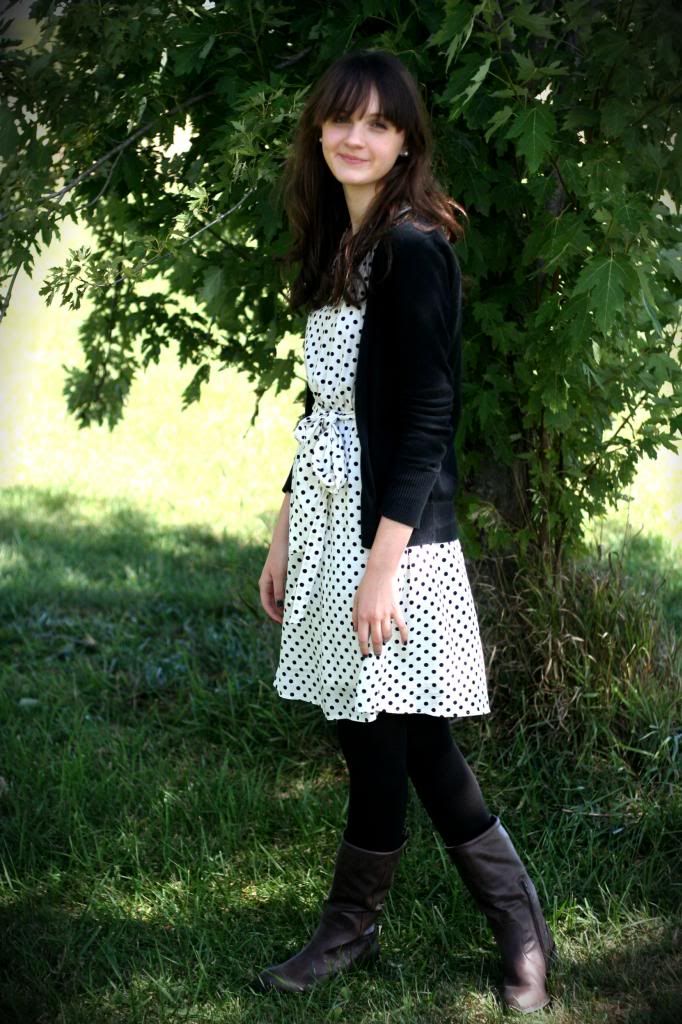 Awkward:
•Charlotte playing with toys in her high chair. She drops a plastic ball of the side, then just watches as it rolls across the floor. :) Love that kid.
•People not recongnizing me when I first got my bangs cut. Funny. :)
•Mom: "THIS IS A PUBLIC SERVICE ANNOUNCEMENT. Everyone must use chapstick today, all day."
•Not liking sweet tea, until all of a sudden I really really like it and have been craving it for the past three days.
•Nearly every morning one of us looks at Charlotte and says, "I think she grew more hair overnight!" Seriously, though, it's like she wakes up with more hair on her head. :P
•Cleaning my room and bringing at least seven used cups of water or hot chocolate down to the kitchen. O.o
•Playing a game where you have to write down a celebrity, then stick it on someone's head and they have to guess "who they are" by asking yes or no questions. I wrote down Mary Tyler Moore. Apparently not a lot of people knew who that was. :P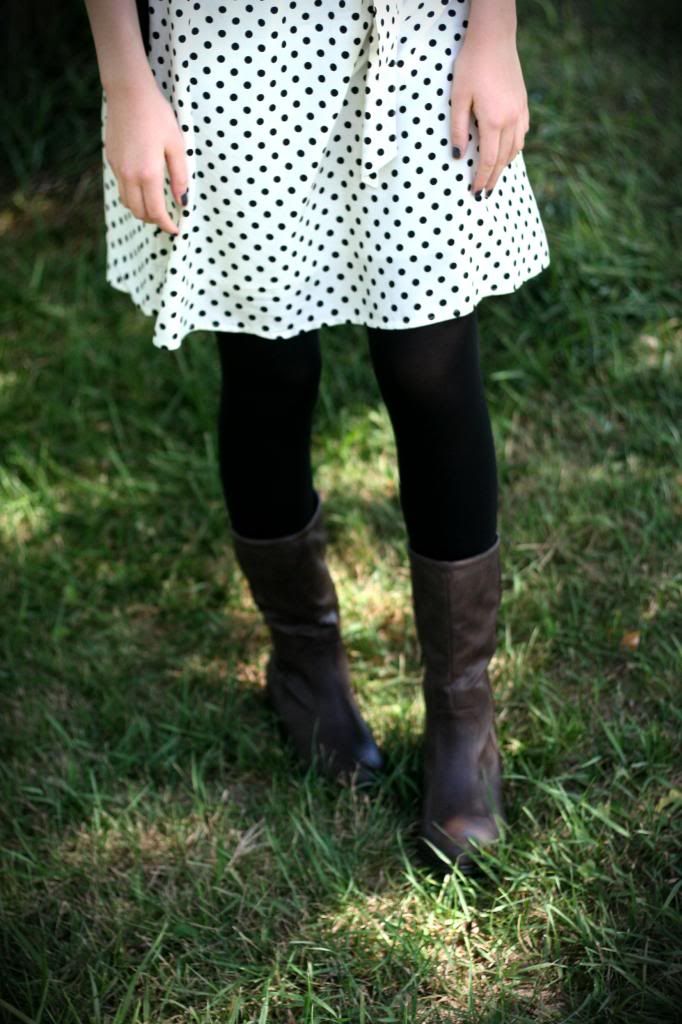 Awesome:
•Cheese-less pizza my dad made for me (when going dairy-free). Homemade crust, extra sauce, pepperoni, and green peppers. Yummmm.
•Finding these boots at JCPenny! I've been looking for some for a year+ now, then found pretty much the perfect ones. They're a good dark brown color not too glossy, and not too tall. :)
•Addy making us some Nutella toast while watching an episode of Duck Dynasty.
•Bethany House Publisher review program! I'm loving it and have this month's book review headed your way soon. :)
•Oh-so-good (& dairy free!) hot chocolate made from almond milk, cocoa powder, and a bit of organic sugar. So thick and rich tasting.
•This LOVELY fall weather we've been having here in Kansas.
•I've updated the favorites page! Go check it out here [
x
].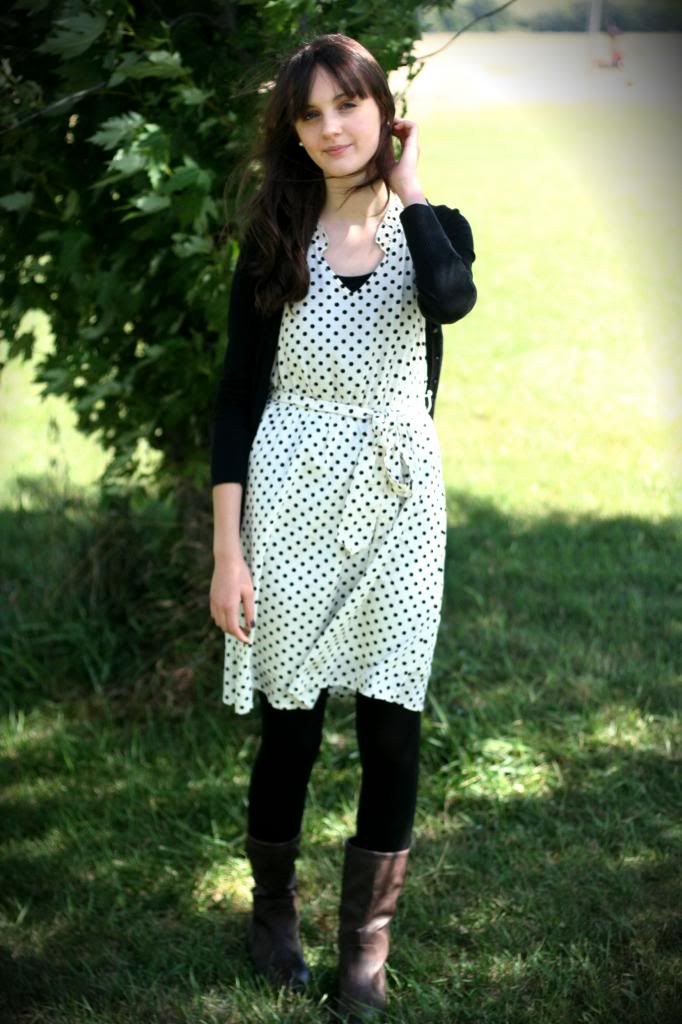 polka dot dress: Old Navy ($15!!)
black cardigan: Old Navy
black tights: Target
boots: JCPenny
pearl earrings: Target
What are some of your awkward & awesomes from recently? Have a great rest of the week!