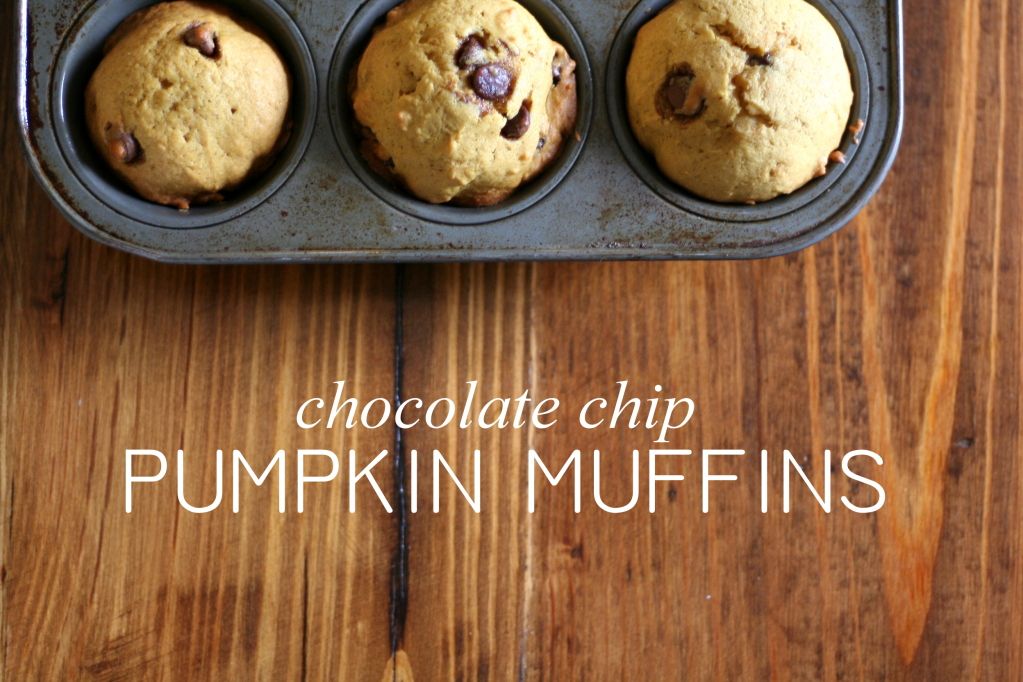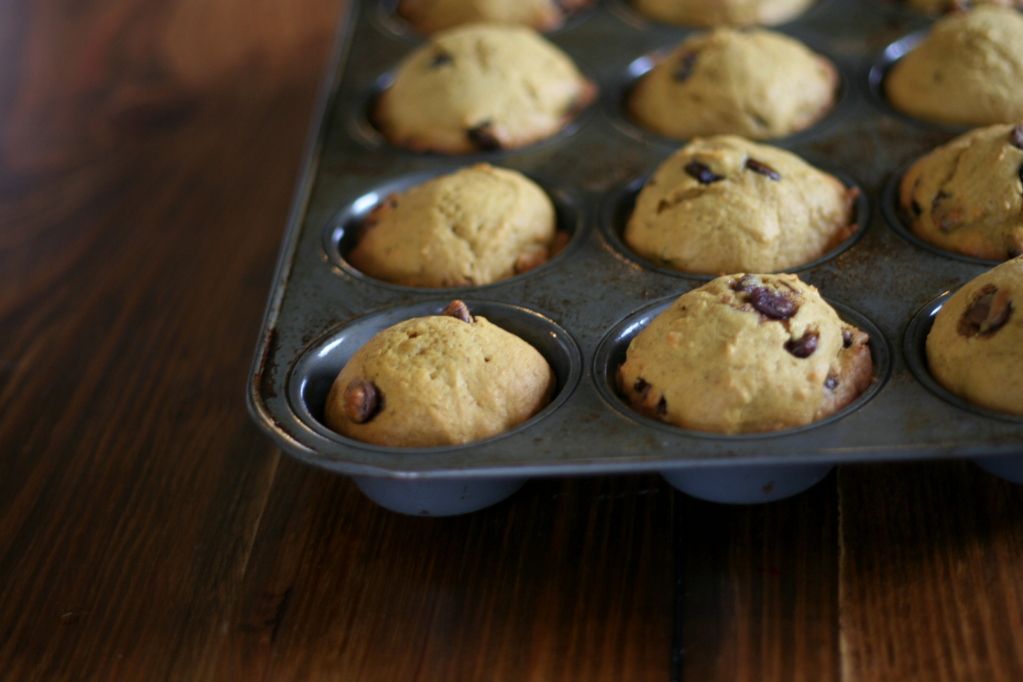 Today the weather is cold and rainy. The sky is white and it has drizzled almost all day long. I'm still wearing the hoodie I put on this morning. It seemed like a good idea to us all for something pumpkin. Because today it feels a little like fall. And pumpkin? It screams fall. So, after lunch, I pulled out a well-worn recipe and whipped up a batch of chocolate chip pumpkin muffins. I think there might be a few left.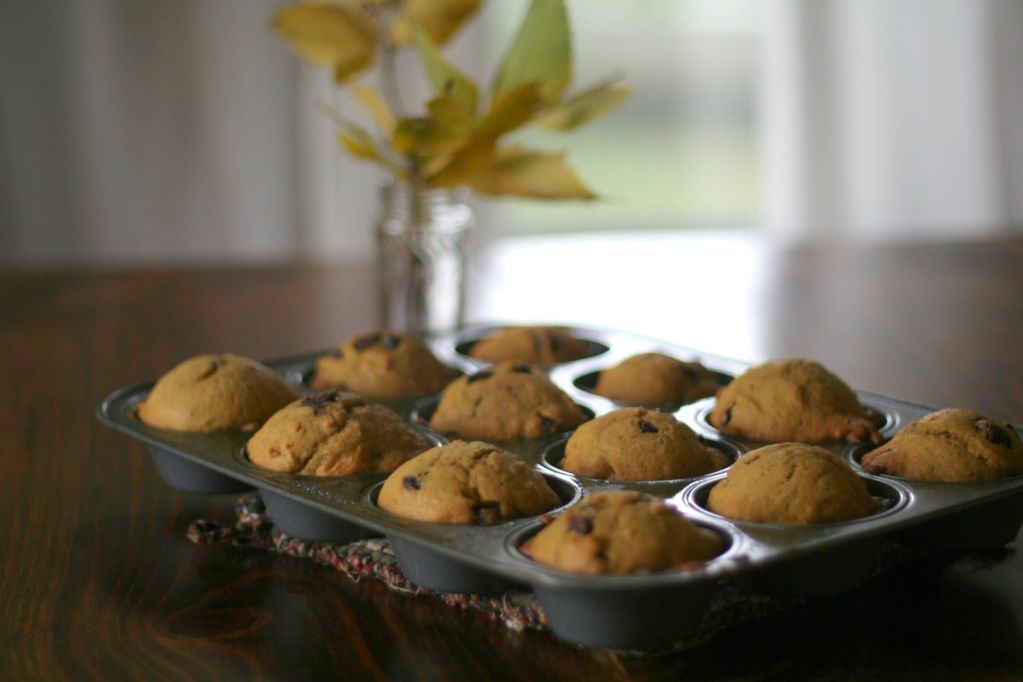 chocolate chip pumpkin muffins
Dry ingredients:
1 1/2 cups flour
1 cup sugar
1 teaspoon baking soda
1 teaspoon cinnamon
1/2 teaspoon cloves
1/4 teaspoon salt
Wet ingredients:
2 eggs, beaten
1 cup pumpkin
1/2 cup butter, melted
1 cup chocolate chips
Mix together dry ingredients and set aside. In large bowl beat eggs. Stir in pumpkin and melted butter. Slowly add dry ingredients and stir. Fold in chocolate chips. Spoon batter into muffin pan. Bake at 350 degrees for 20-25 minutes. Enjoy!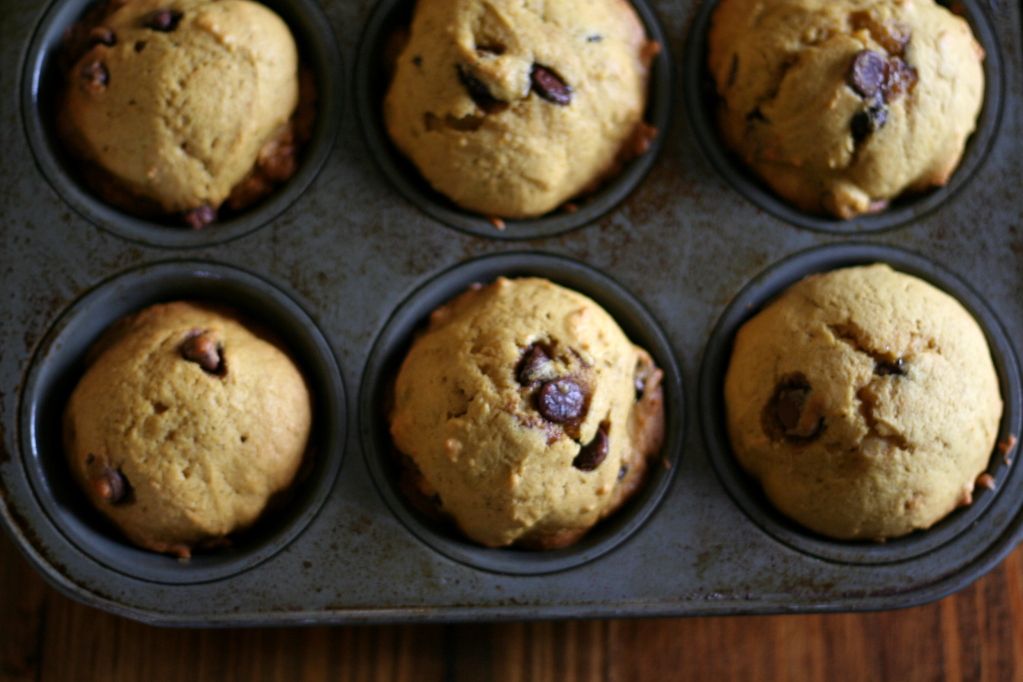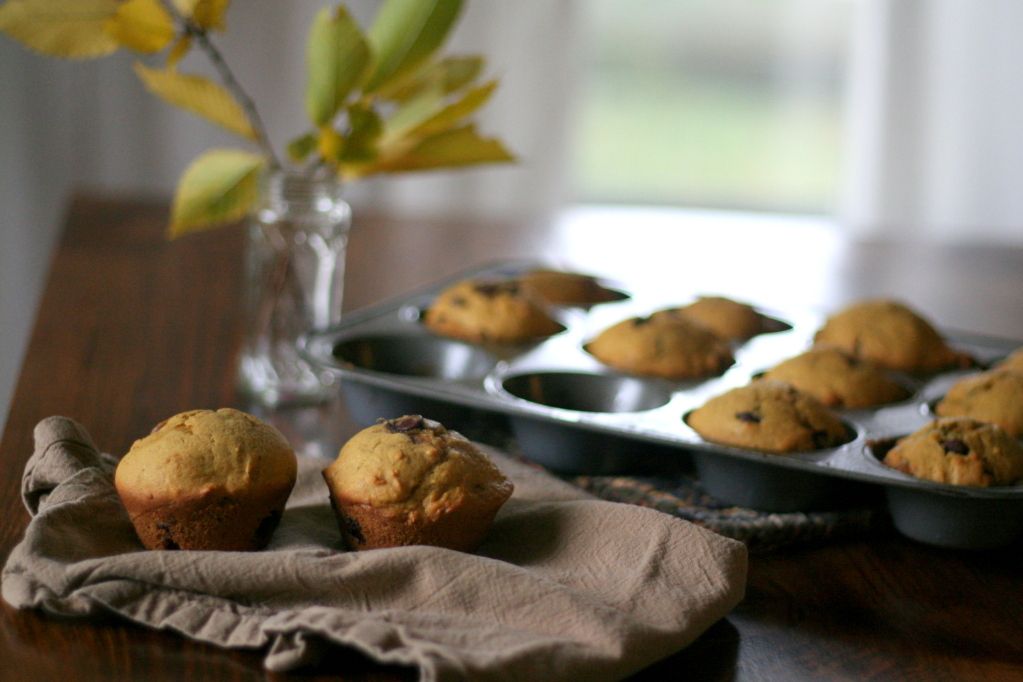 P.S. Like I said
here
, I've been working on a new design -- and now it's on display. What do you think of it?