Today I have my second "A Homemade Christmas" post to share with you! This was my first try at wreath-making and I'm really excited about how it turned out.
You will need: Evergreen branches (use trimmings from your tree, or Home Depot has free trimmings available), a twig wreath form, and red ribbon (I cut felt into strips and sewed the ends together).
Step 1: Pull pieces off the branches in various sizes.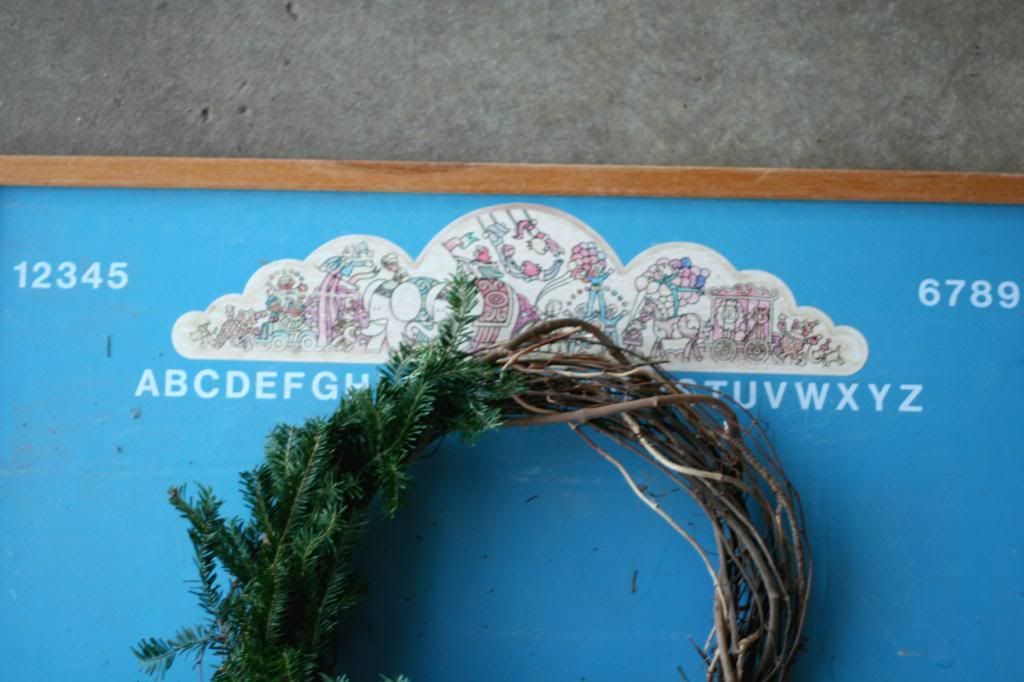 Step 2: Stick them into the wreath form, all going the same direction.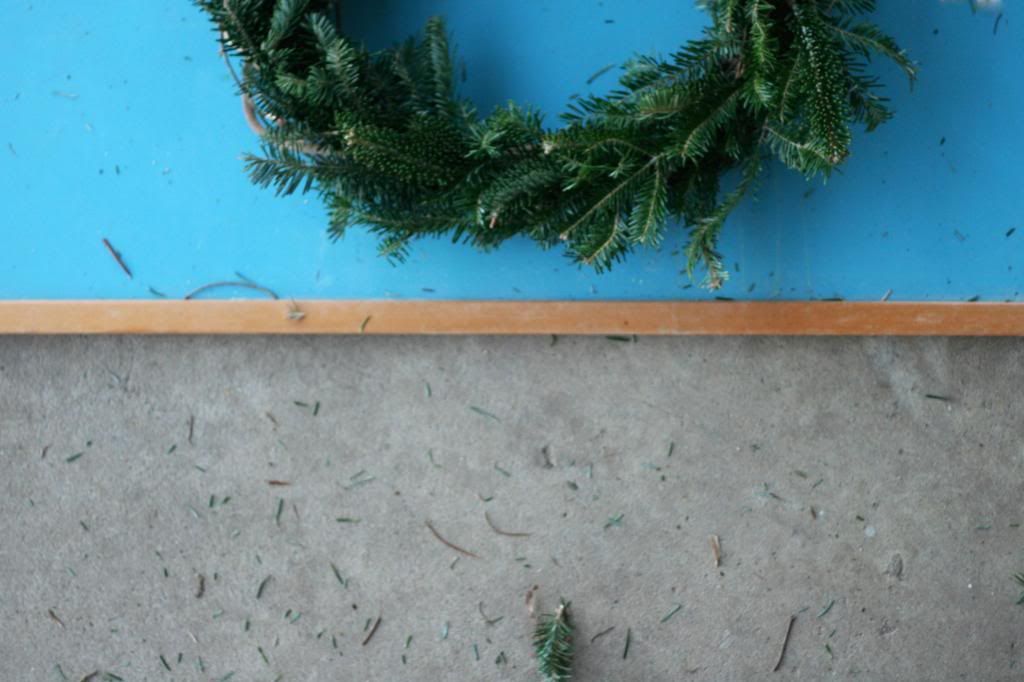 Step 3: Continue to stick the branches in, filling in the spots that look a little bare.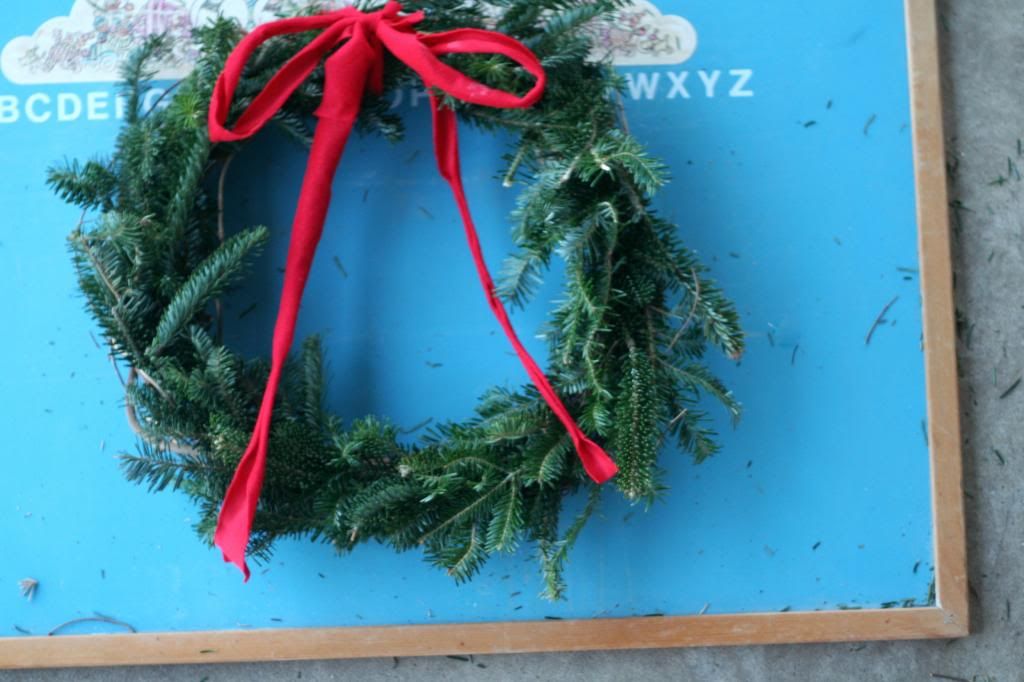 Step 4:
When finished, tie the ribbon onto the top of the wreath. You're done!
Happy Thursday!