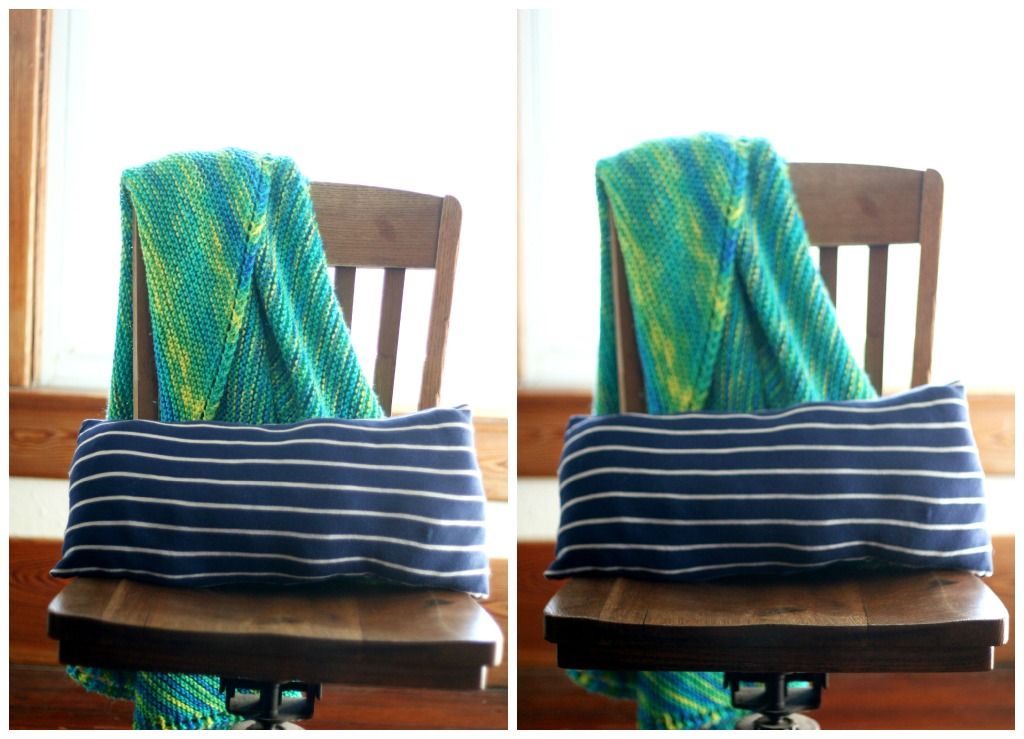 I'm still working on making and buying Christmas gifts. And, just in case you are too, I put together a tutorial for you on how to make this simple little pillow (out of an old t-shirt) that be could given as a Christmas gift.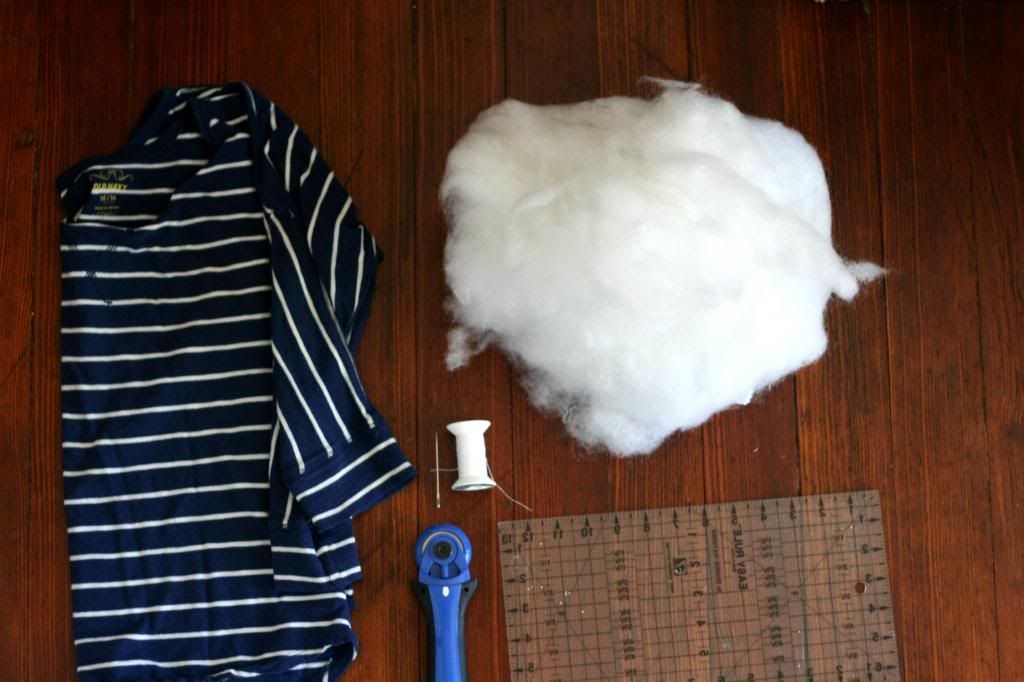 You will need: A t-shirt, stuffing, a needle, thread, a rotary cutter, a ruler, and (not pictured, but needed) straight pins, scissors, and a cutting mat.
*Note: If you don't have a rotary cutter, you could also use a pencil to trace the line and scissors to cut along it.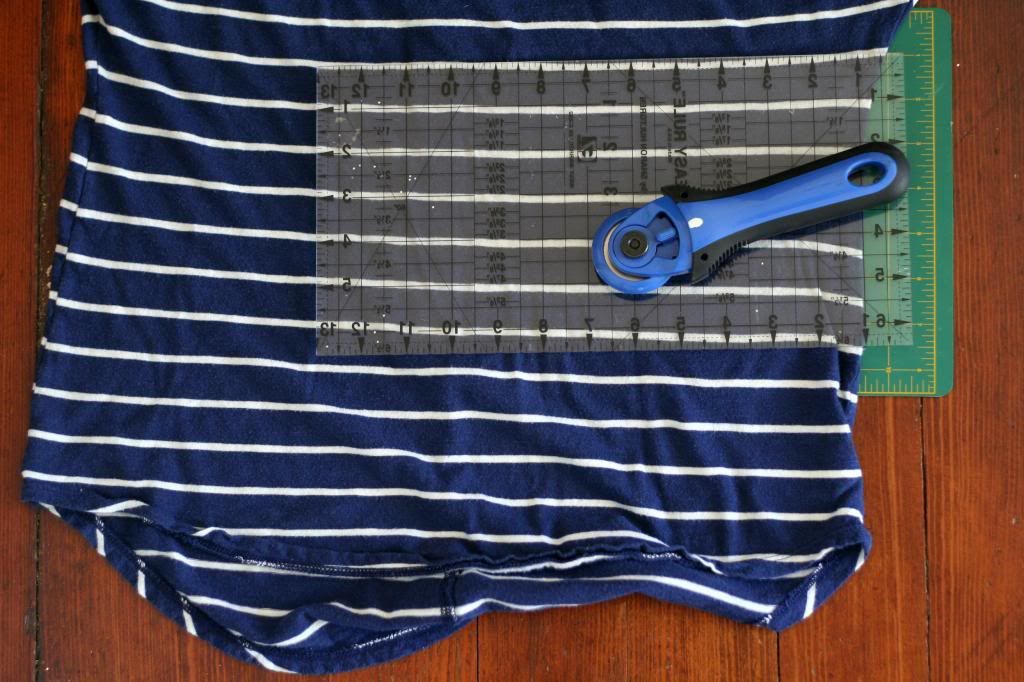 Step 1: Cut straight across the middle of the shirt, under the arm holes.
Step 2: Cut straight across the bottom of the shirt, cutting off the hem.
Step 3: Turn the shirt inside out.
Step 4: Using the straight pins, pin together both layers of the shirt at the top and bottom.
Step 5: Sew along the top and bottom of the fabric, removing pins as you go. (I used a sewing machine and a 5/8 in. seam allowance.) Make sure to leave an opening at the end. But, if you forget (like I did), simply rip out the stitches to make an opening large enough to turn the fabric right side out and put the stuffing in.
Step 6: Turn the fabric right side out.
Step 7: Put stuffing in.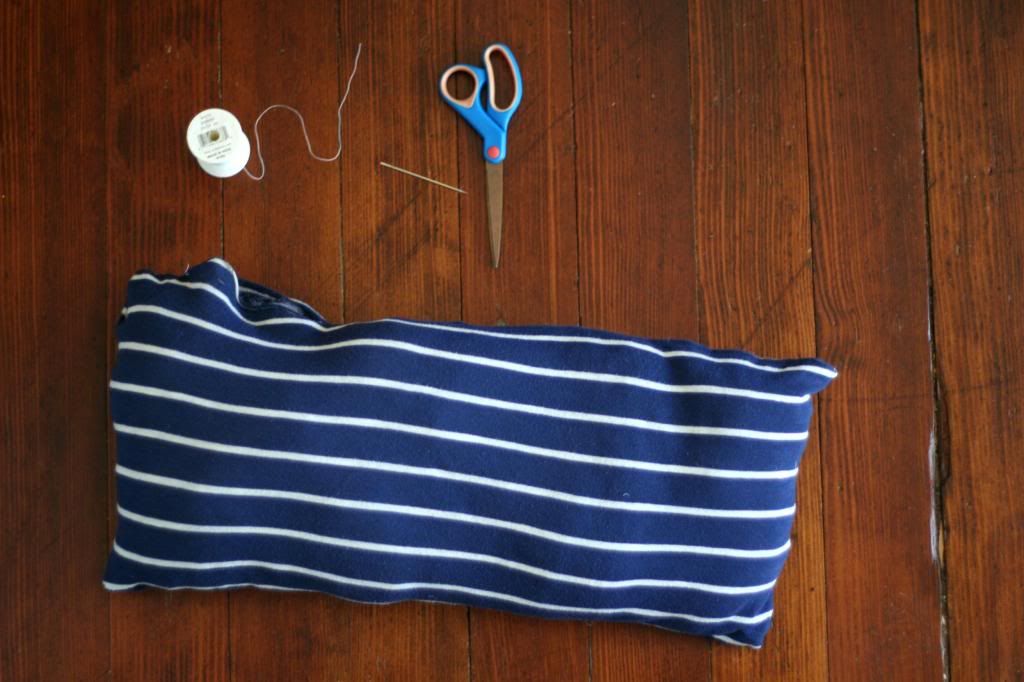 Step 8: Once pillow is stuffed, thread your needle and sew the opening shut. When finished, trim string. You're done!