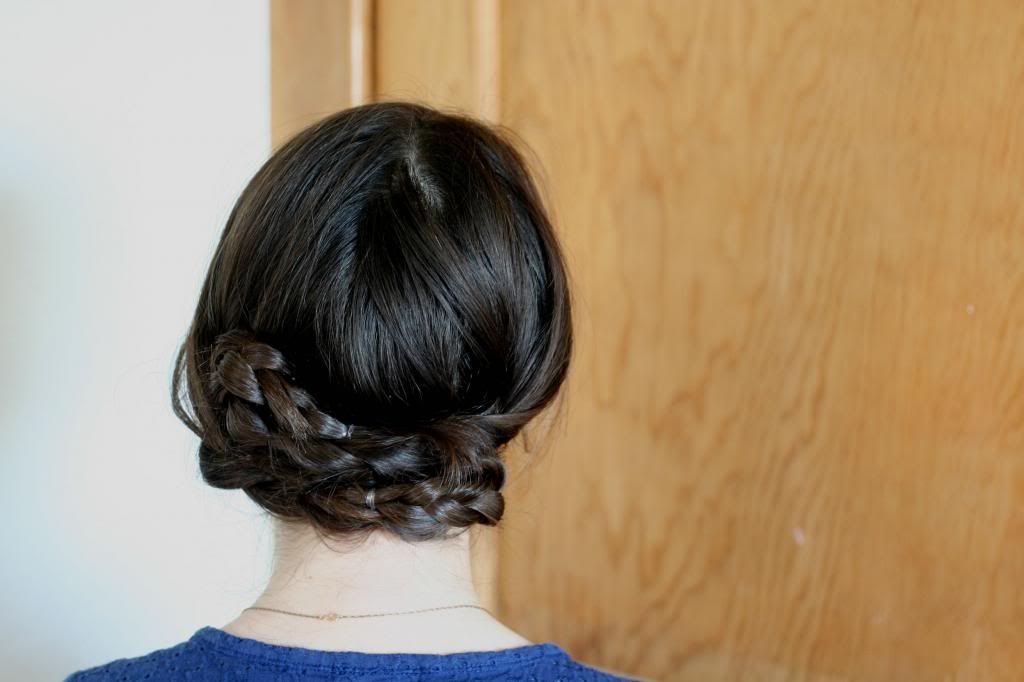 This is a hairstyle I sort of made up one day when I needed my hair out of my face. Since then, I've done it several times. It's quick and easy. You can make it as messy or as neat as you like.
I thought you all might like to try it too, so I put this little tutorial together....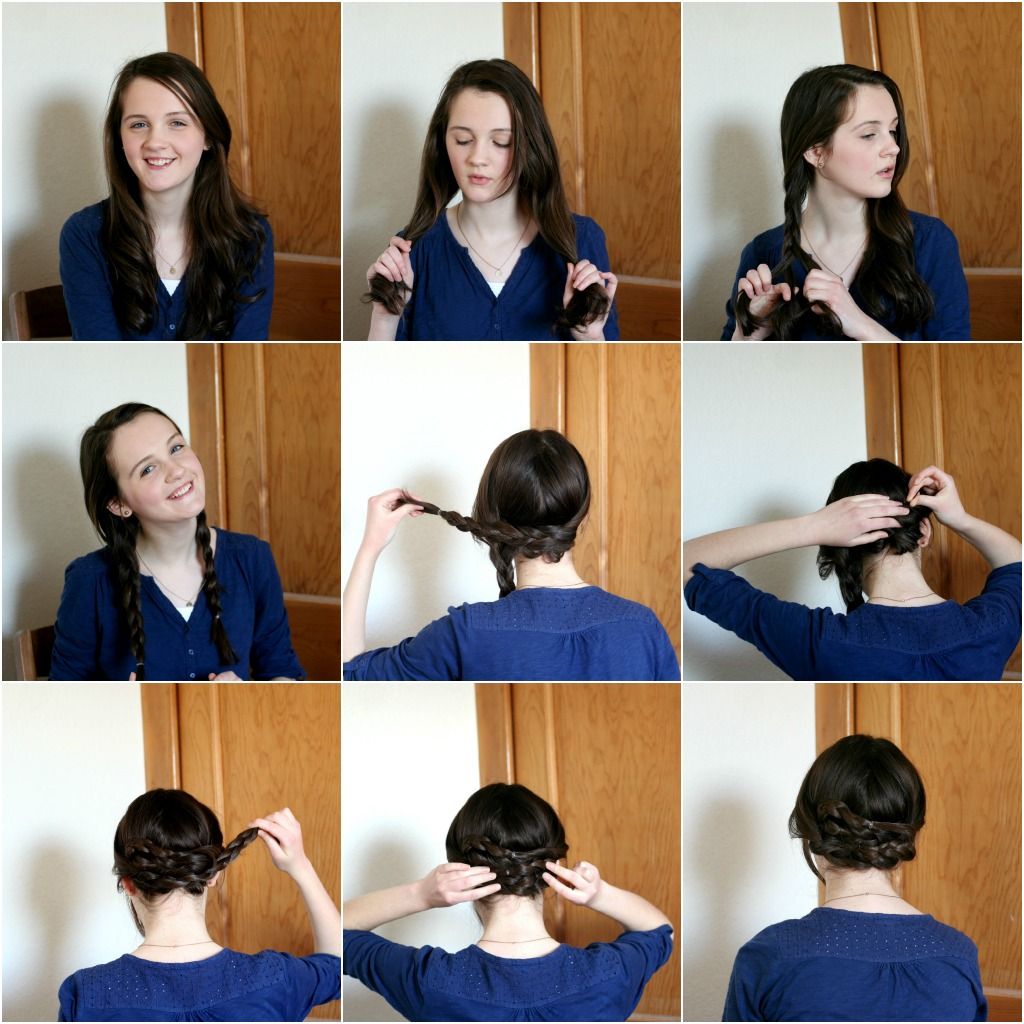 left to right
1. Start with hair down. I had left-over curls from Sunday morning. I've also tried this with damp hair and it works just as well.
2. Divide your hair into two sections, putting them over your shoulders.
3. & 4. Braid both sections.
5. Pull one braid directly over, across your the back of your head.
6. Loop it back over and pin it down.
7. & 8. Repeat steps five and six with the other braid.
9. You're done!
Happy Wednesday! xo.