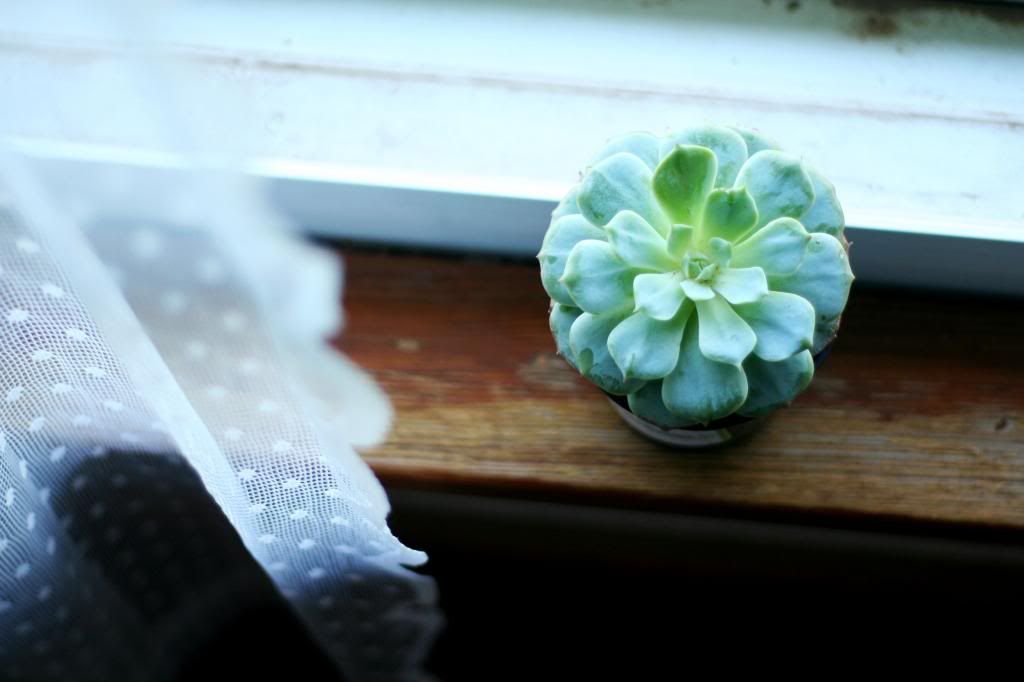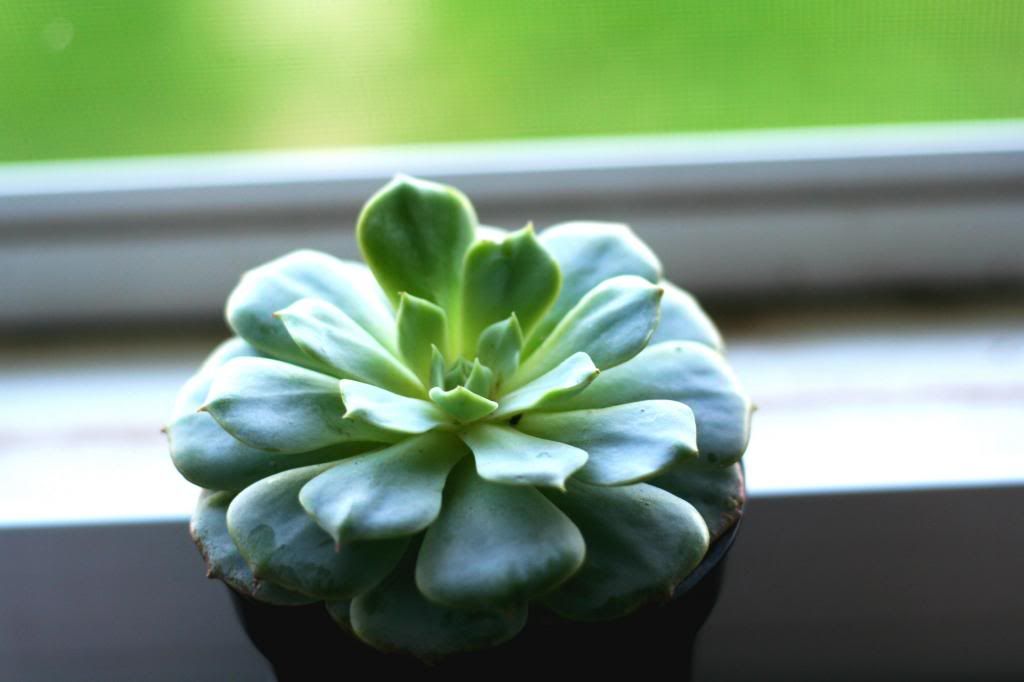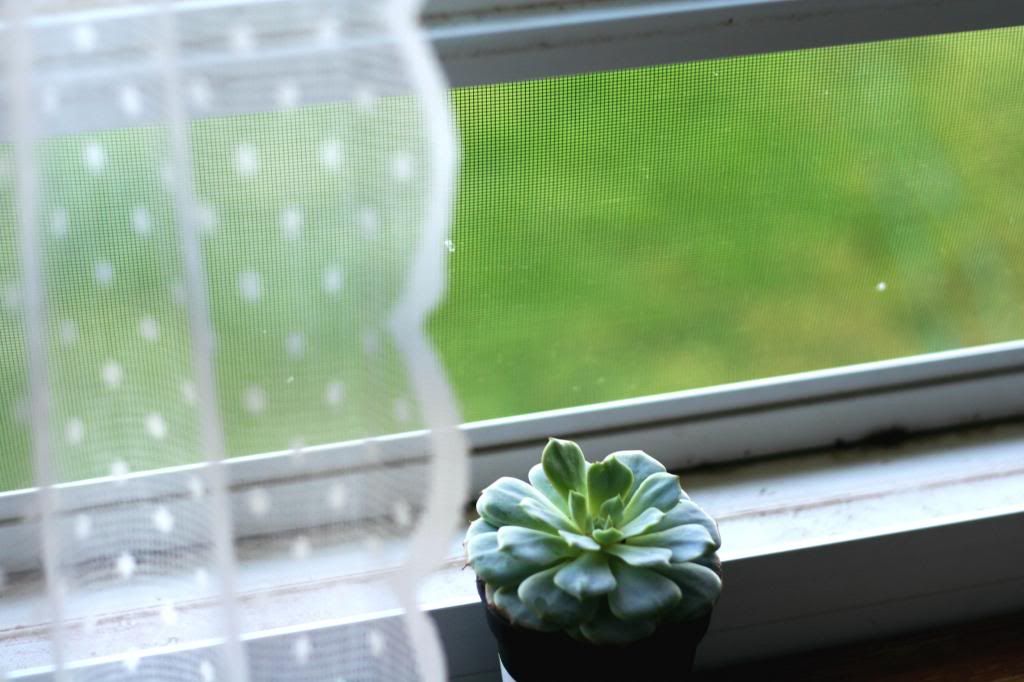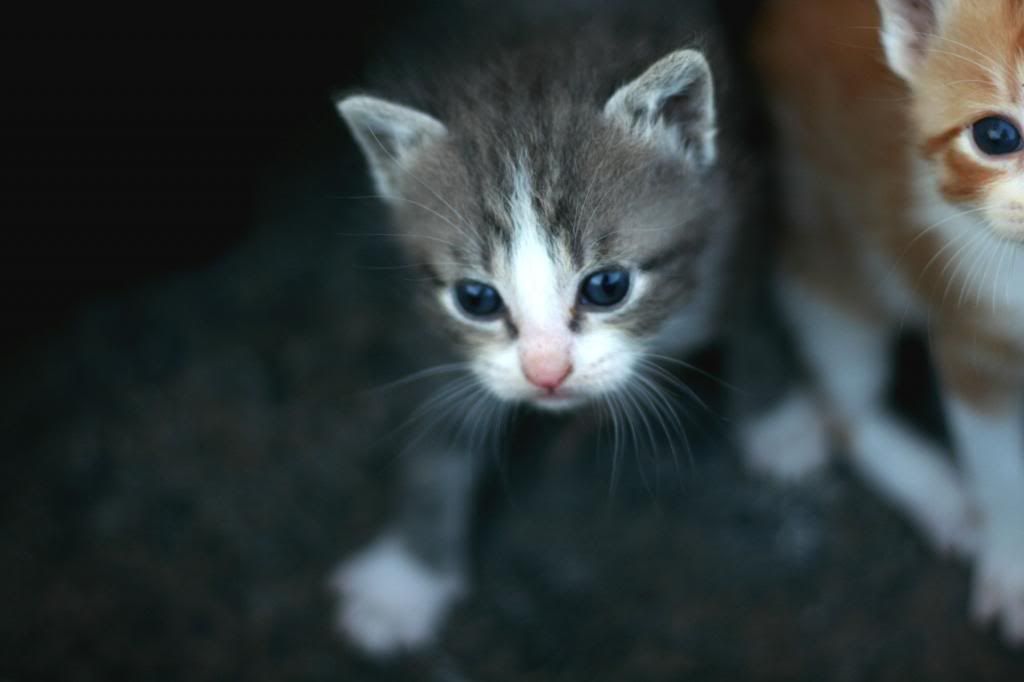 shirt & earrings: old navy // skirt & belt: maurices // shoes: target
Today is Tuesday. Yesterday was the last day of Driver's Ed classroom work (I've been going over the last two weeks). Yesterday afternoon it was hot outside and inside. Therefore, today was the first full day that that air conditioning was on. Today was also a nice, lazy morning spent on the porch and a book study this evening.
Other things from lately....
ONE
: i got a succulent. It still needs to be put in a flower pot, but for now it's on my window sill looking very photogenic.
TWO
: we have kittens on the farm! (Anyone want a cat? ;) There's finally, finally a gray and white one with a pink nose.
THREE
: i wore that outfit in the pictures above to church on Sunday and thought I'd share it with you, because I really would like to do more outfit posts.
FOUR
: i changed up the blog design a bit. (There's also a few updated pages.)
Happy Tuesday. xo.