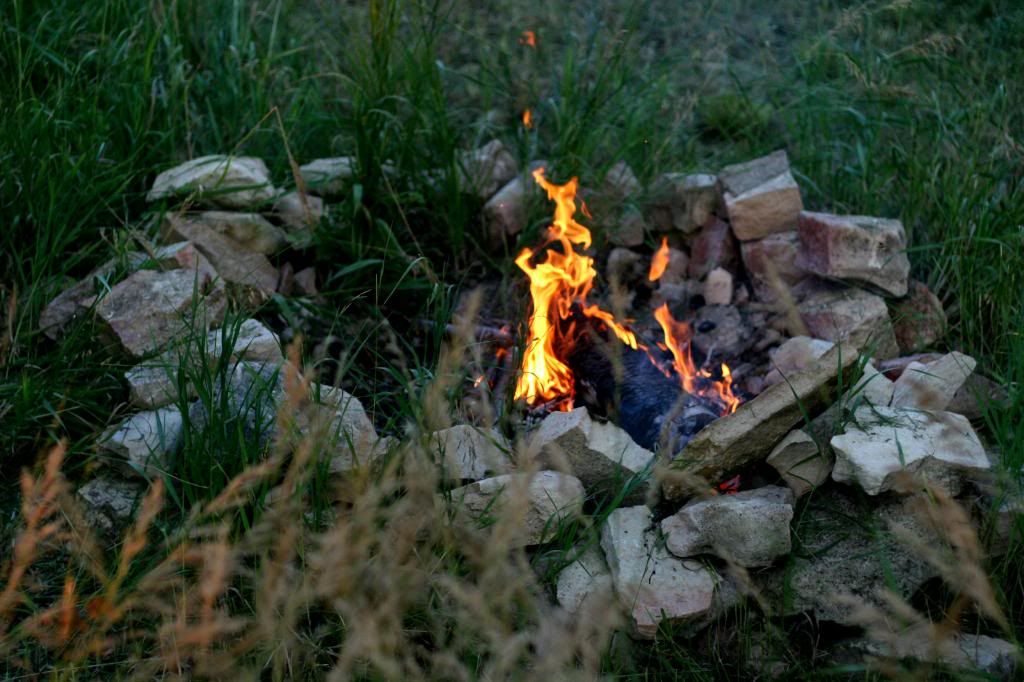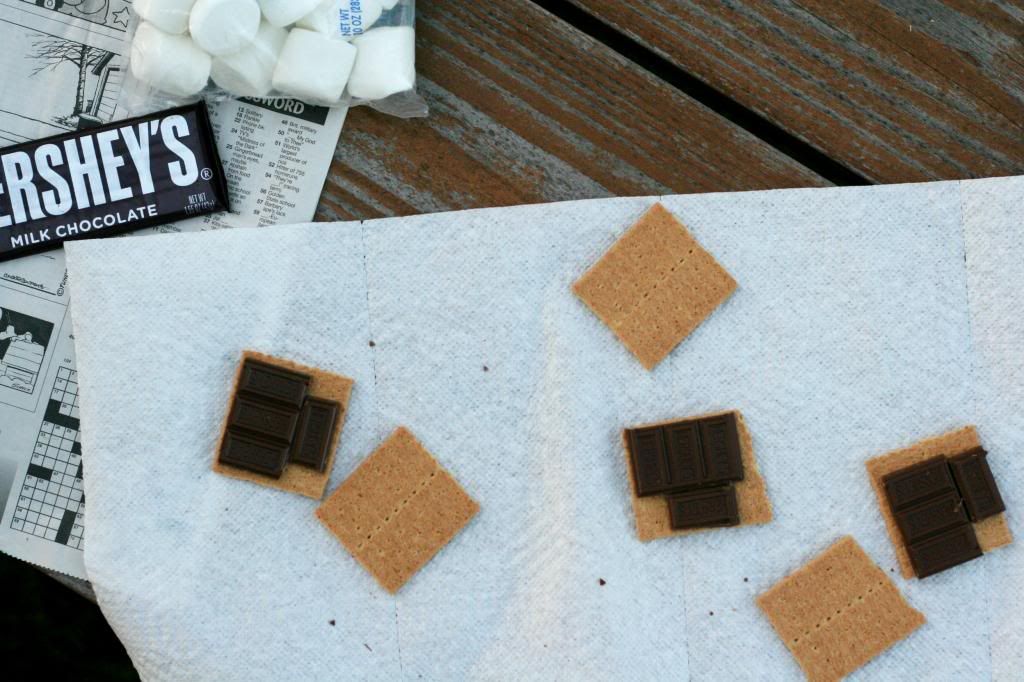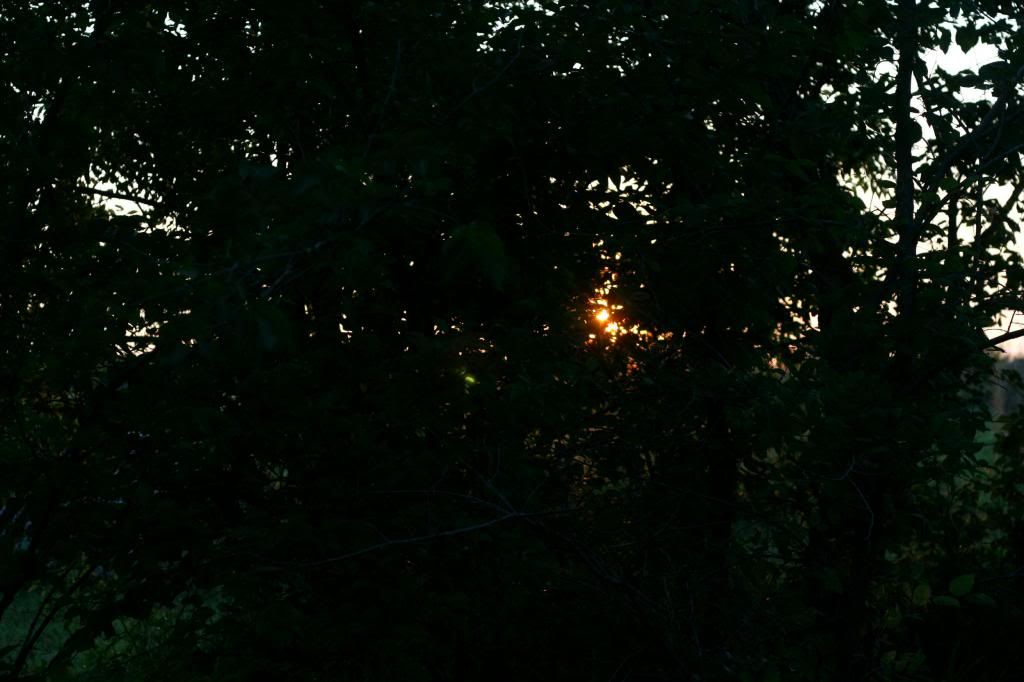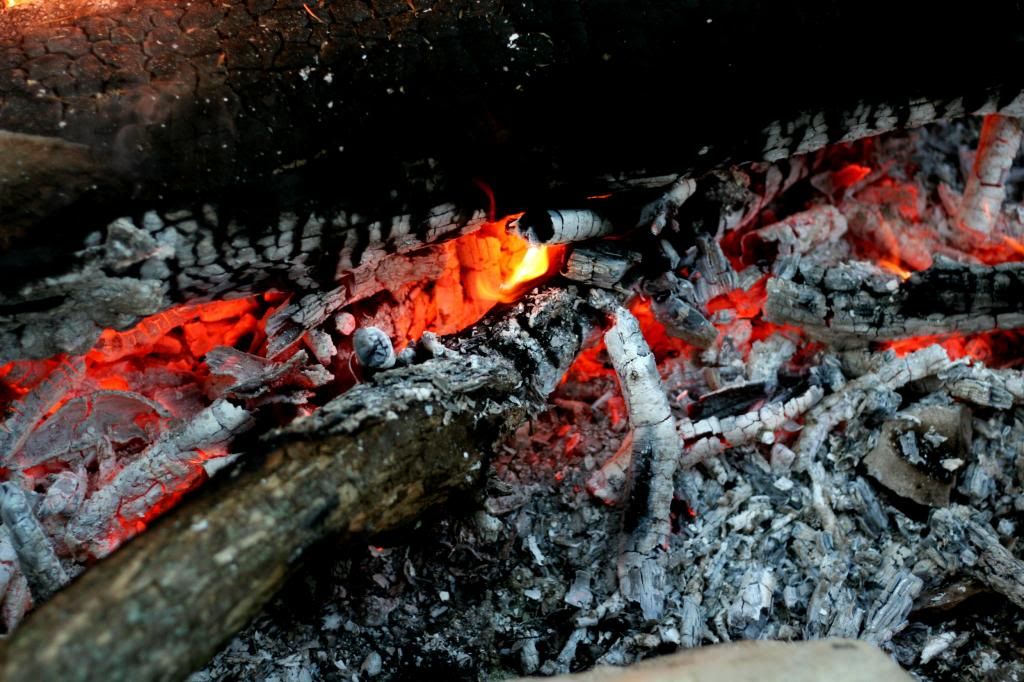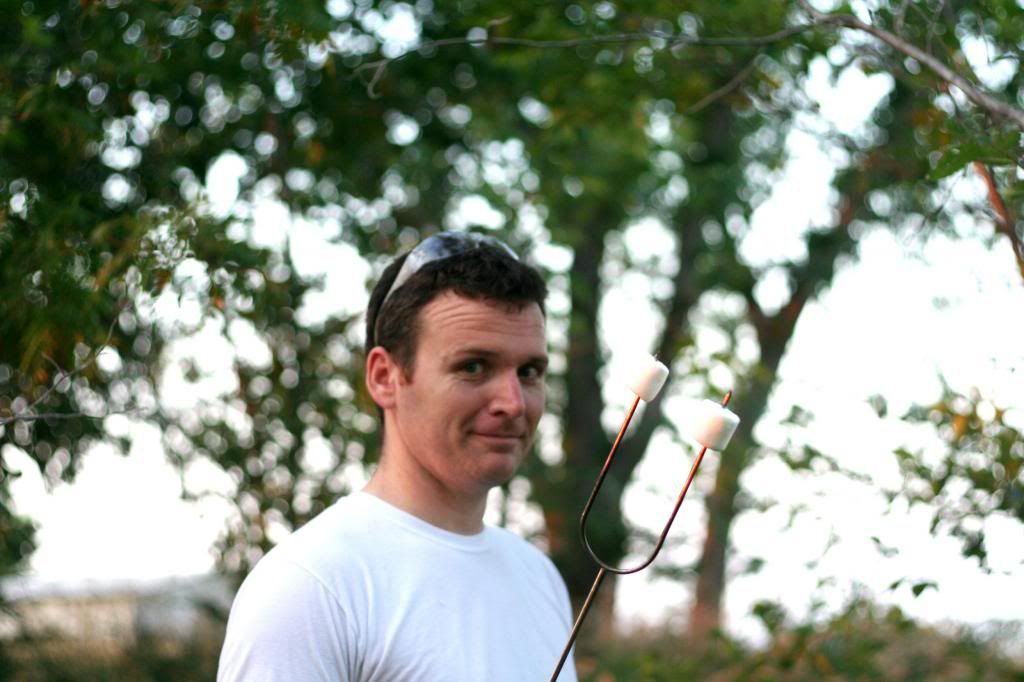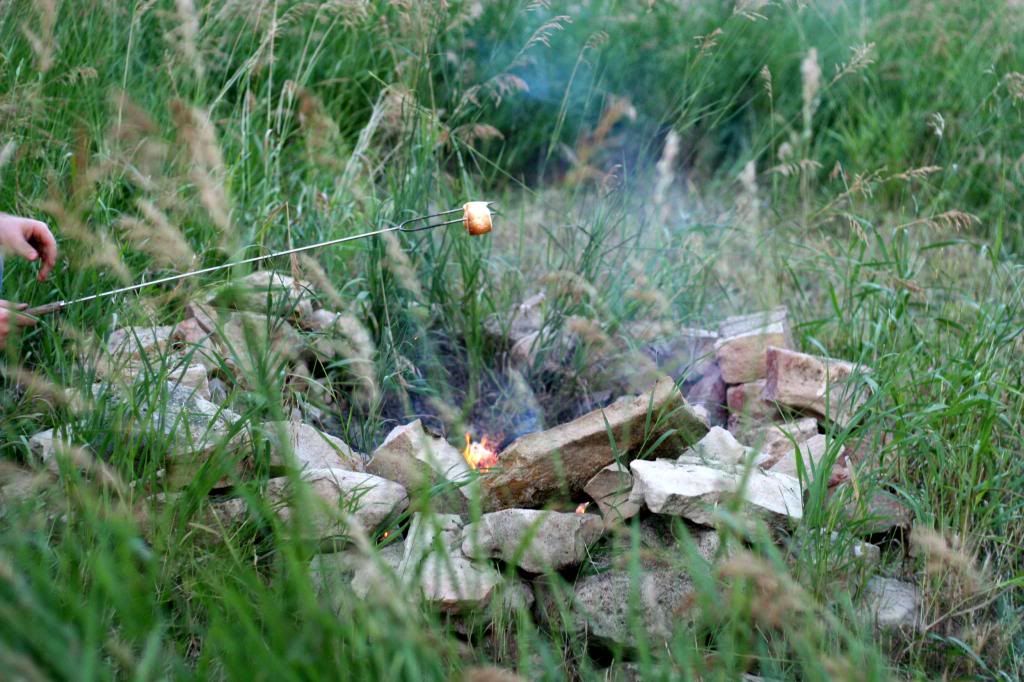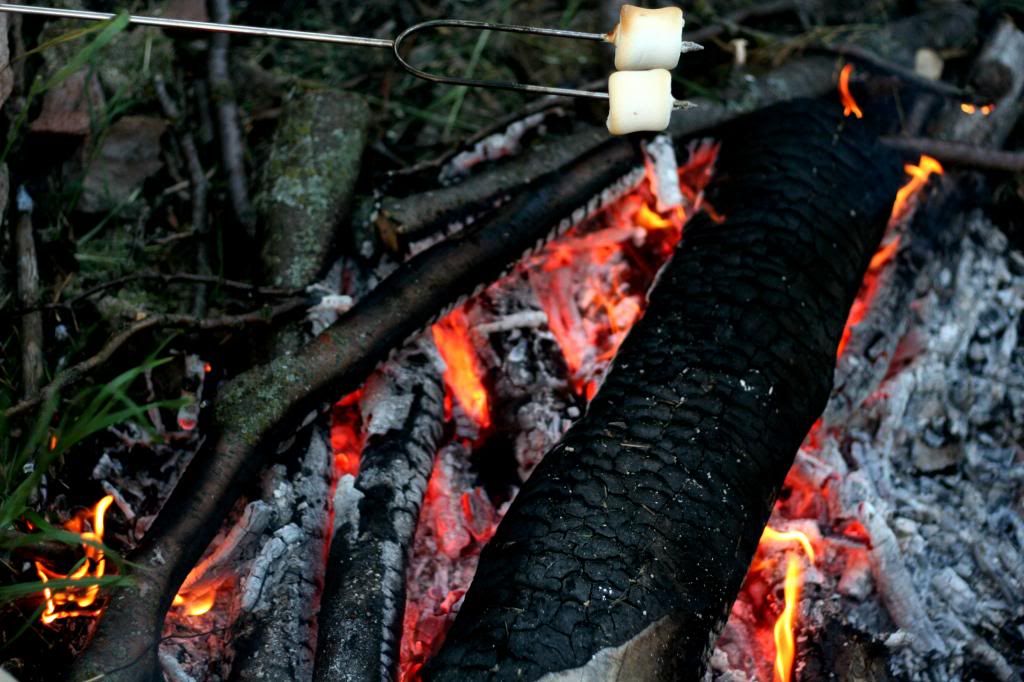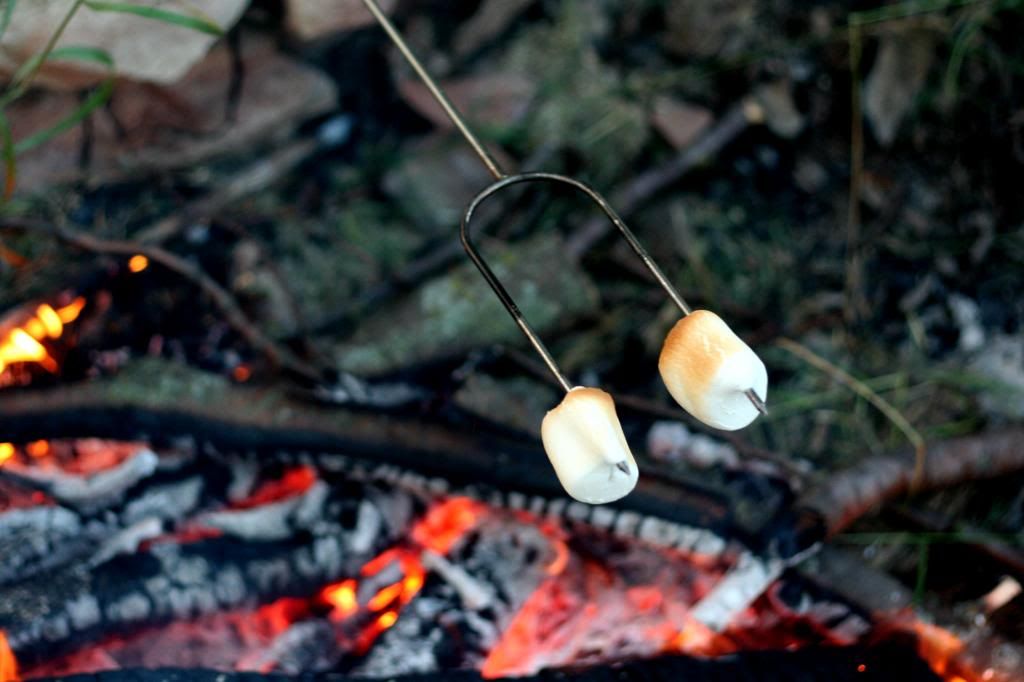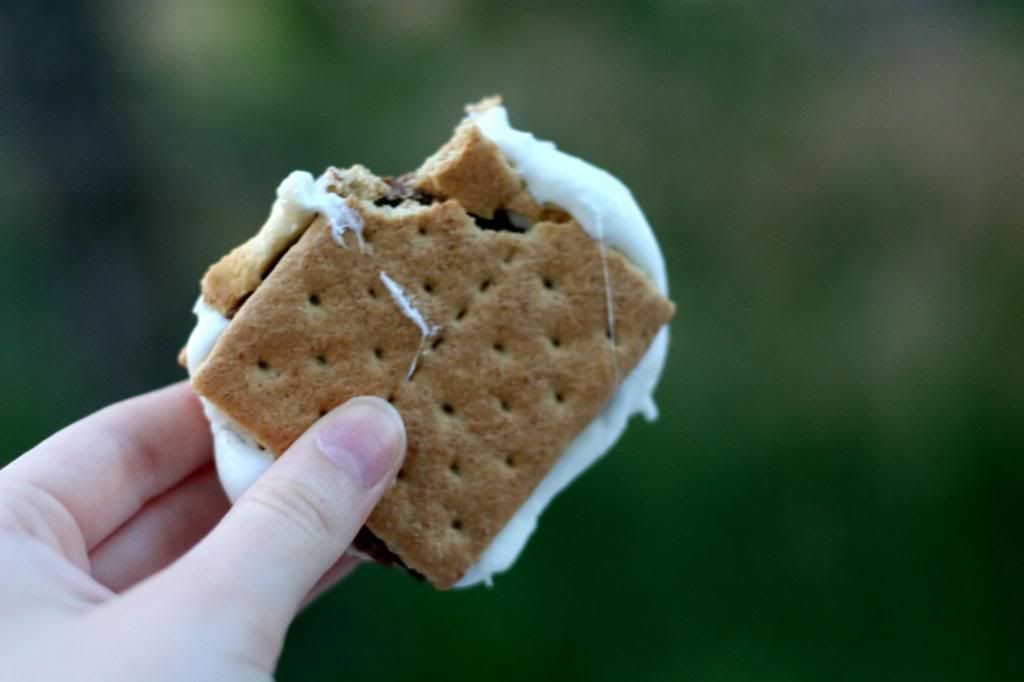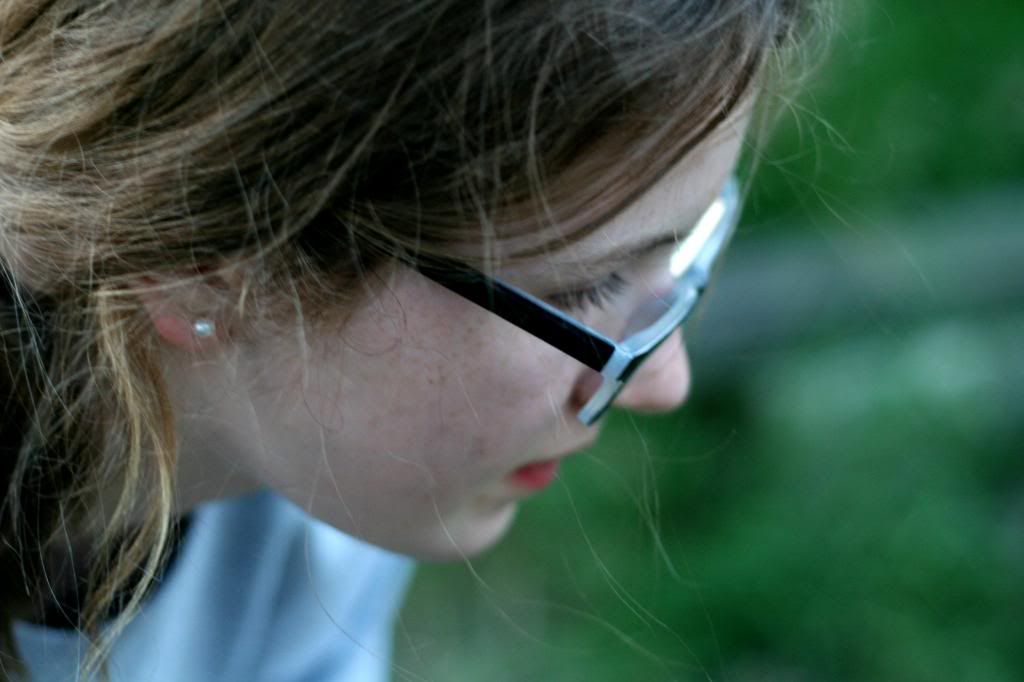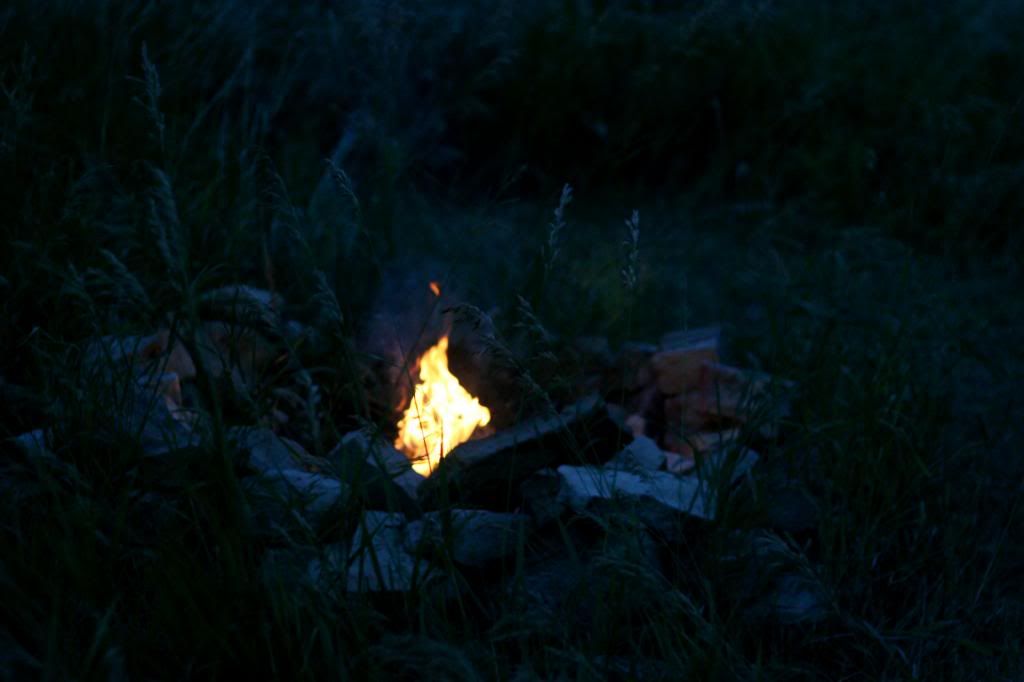 These pictures are from a few nights back when we had our annual first s'mores around the fire pit of the year.
There's this little place, just a bit away from our house, secluded by trees, just big enough for a ring of rocks with a fire in it and a couple chairs around it, and a picnic table. You can see the the sunset sparkle through the trees and hear the crickets chirp harmoniously.
This week I finished Driver's Ed. Next was the forth of July (pictures to come soon), where we had two celebrations. There's been lots of sitting by the pool (desperately trying to get a tan) and swimming.