You will need: Glass bottles (I used frappuccino, lemonade, and Izze bottles), chalkboard paint (I got mine at Walmart), painter's tape, pieces of paper, jute twine, a hot glue gun, scissors.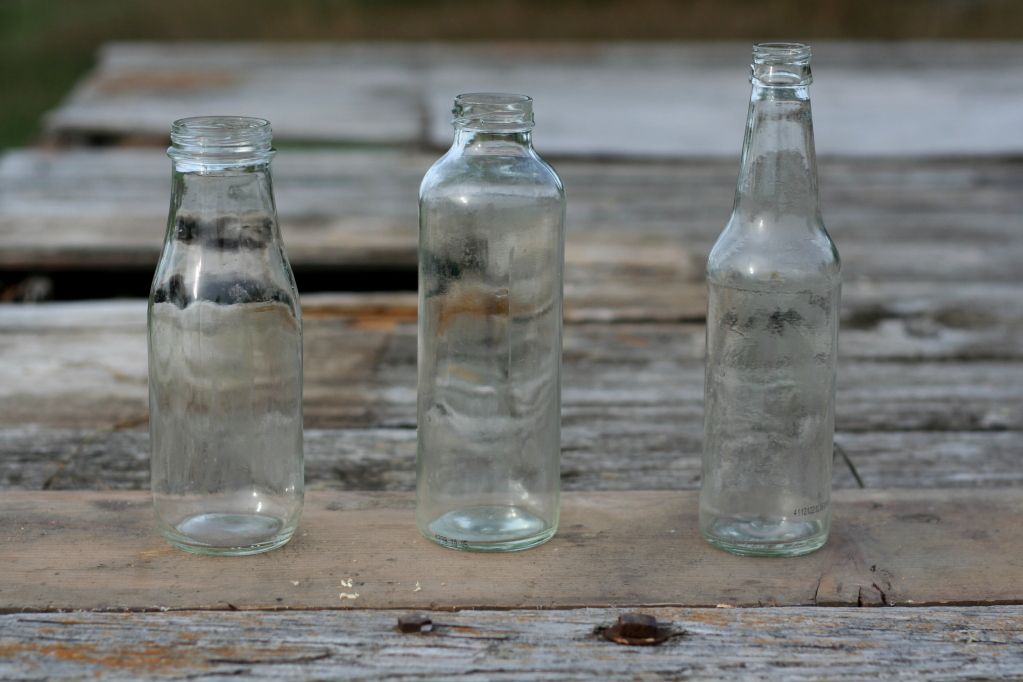 Step one: Remove labels from bottles.
Note: Before you begin this project, if there is any adhesive from the labels still on the bottles, I recommend spraying some Goo Gone on them, letting it sit for a bit, then using a cloth to wipe the adhesive off.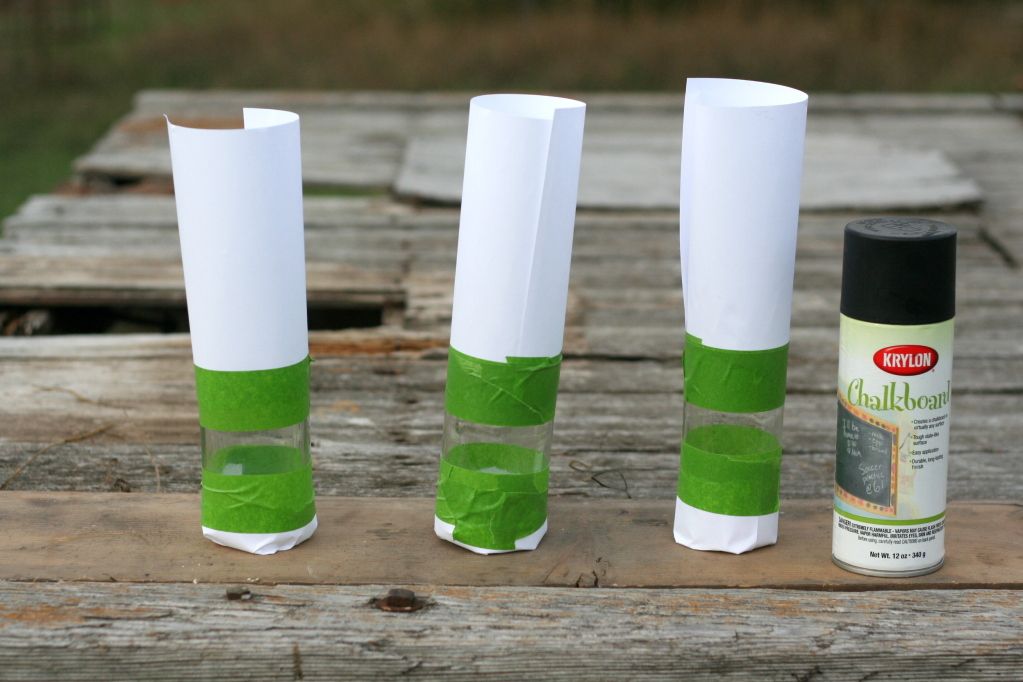 Step two: Attach tape to a piece of paper and wrap it around the bottle. Repeat, this time putting the tape and paper below the first one, leaving some of the glass visible. Make sure tape is tightly sealed around bottle.
Step three: Spray paint the area of the glass that's showing with the chalkboard paint. Let them dry overnight.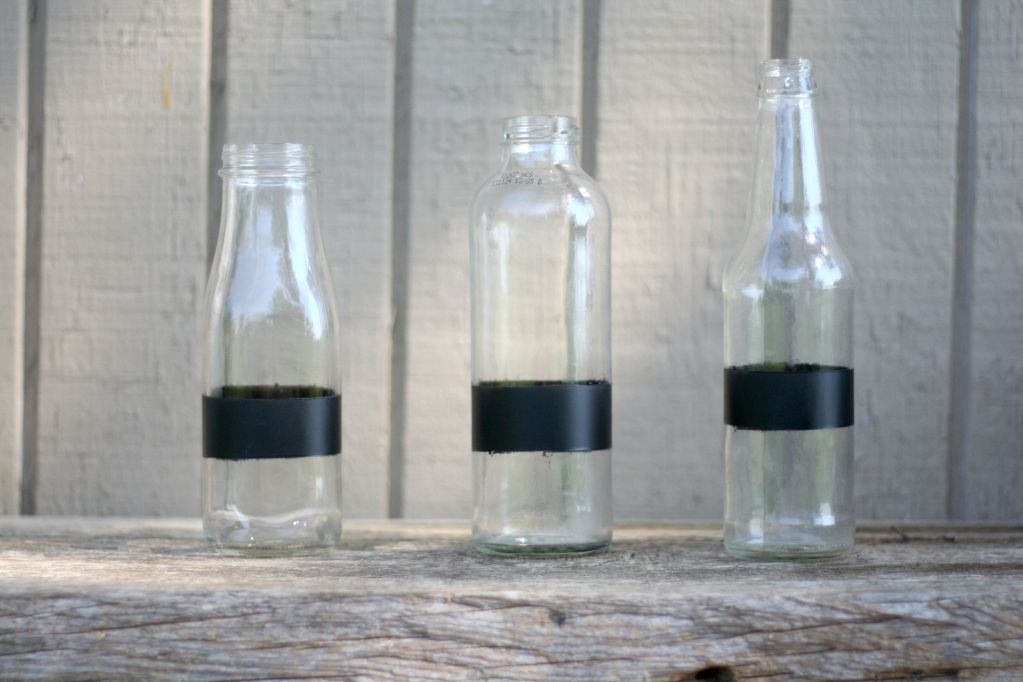 Step four: After paint has completely dried, remove tape and paper. Then scrape off any of the paint that leaked through.
Step five: Now, with your hot glue gun and jute twine, put a little hot glue at the top of the bottle and attach the end of the jute.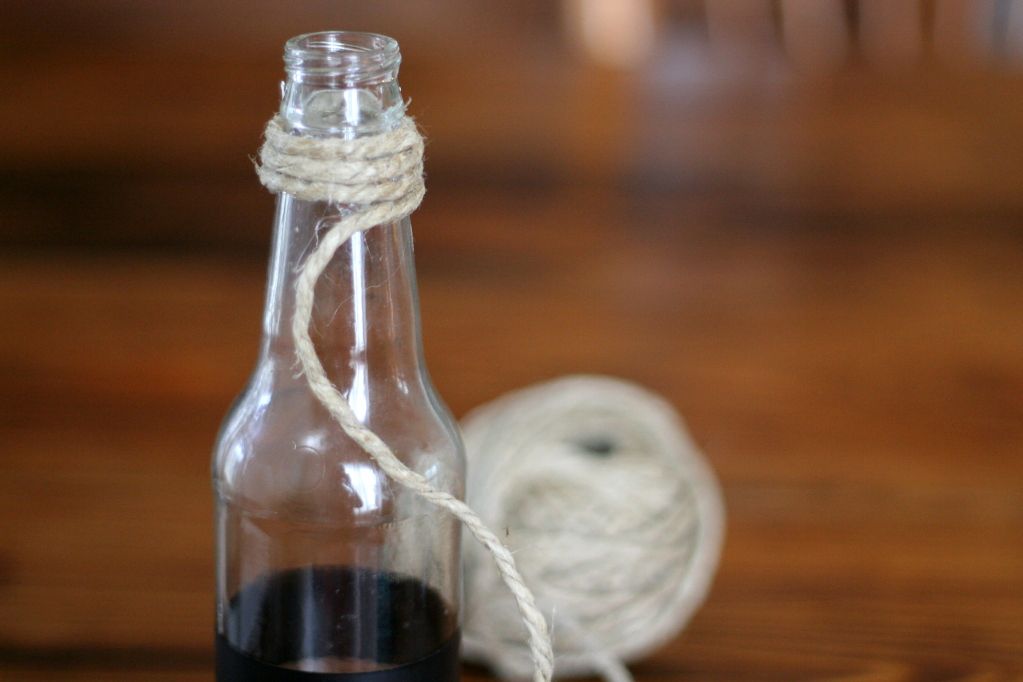 Step six: Wrap jute around the top of the bottle in rows, securing it with hot glue along the way. Trim jute with scissors when done.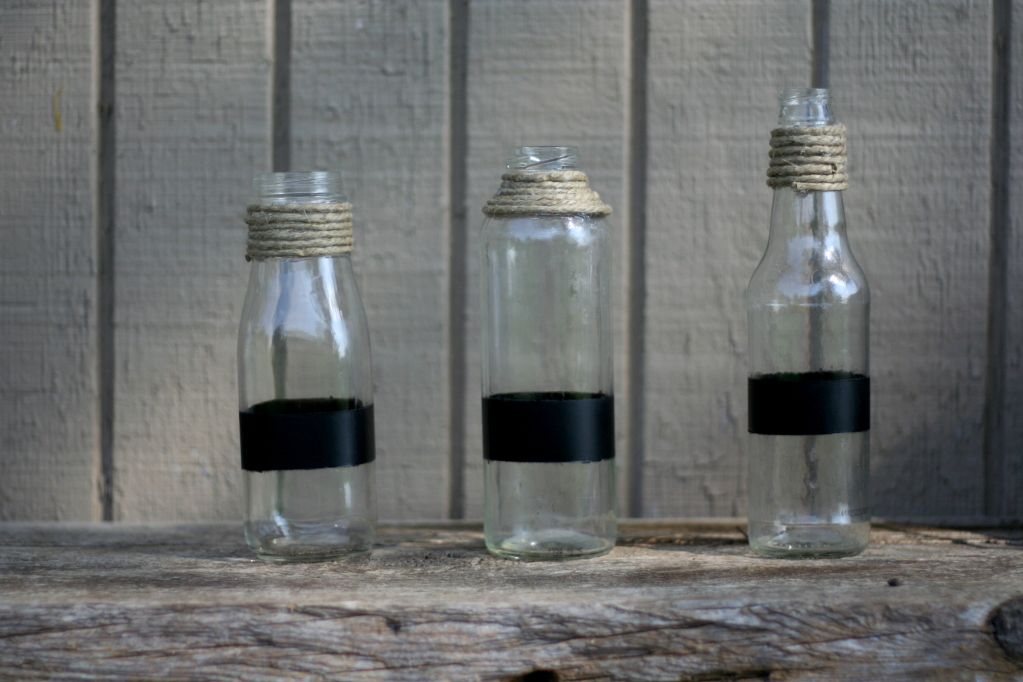 Step seven: Use some chalk and write on the chalkboard part of the bottle, display, fill with pretty flowers, and enjoy!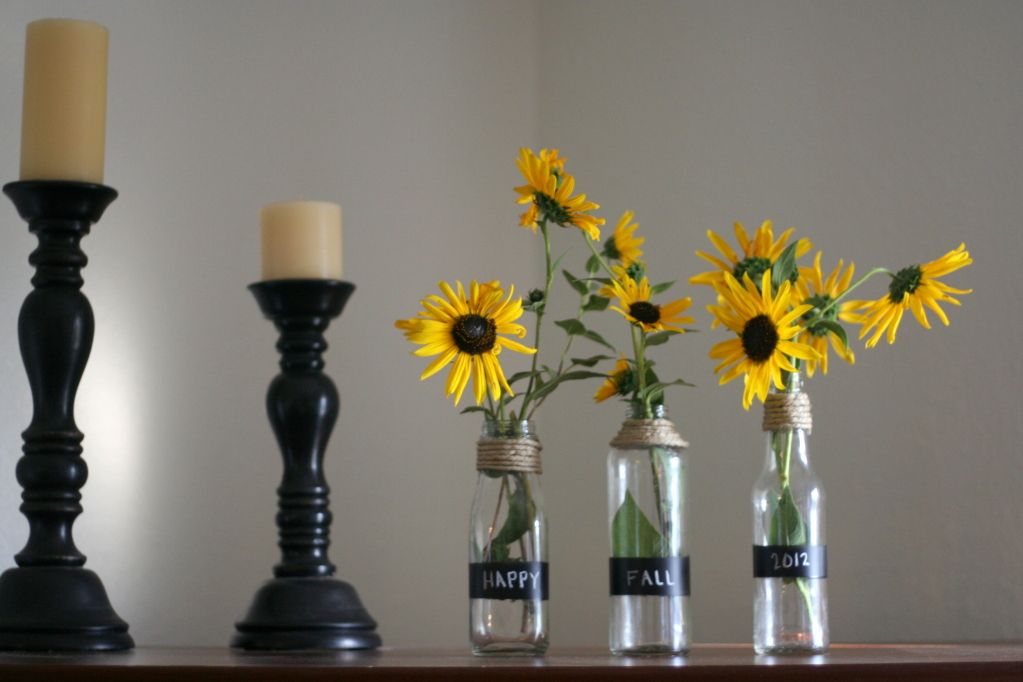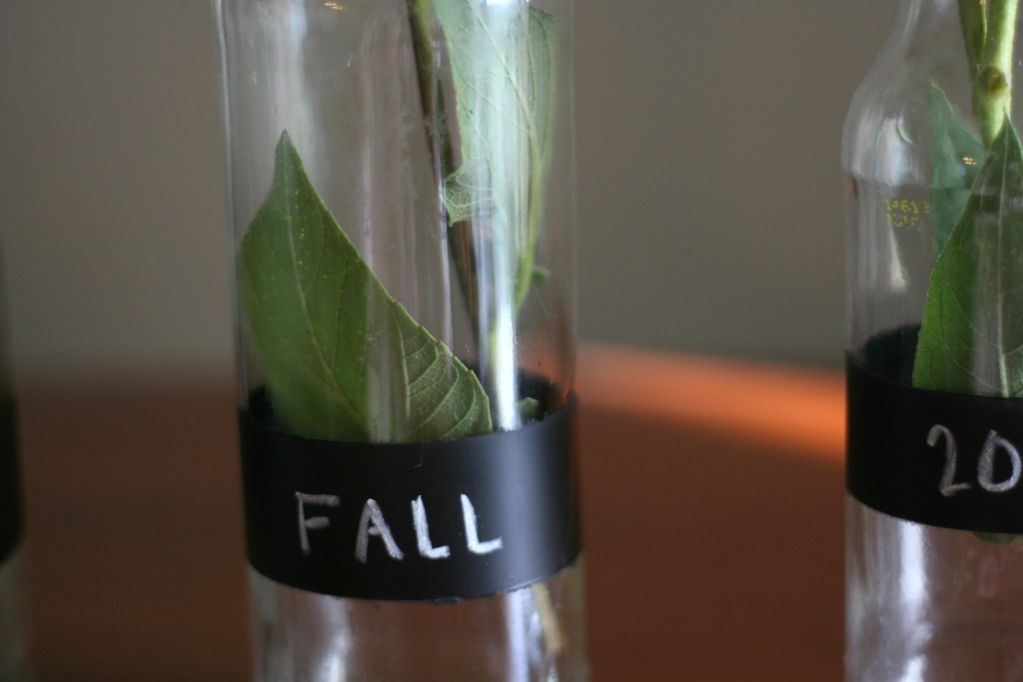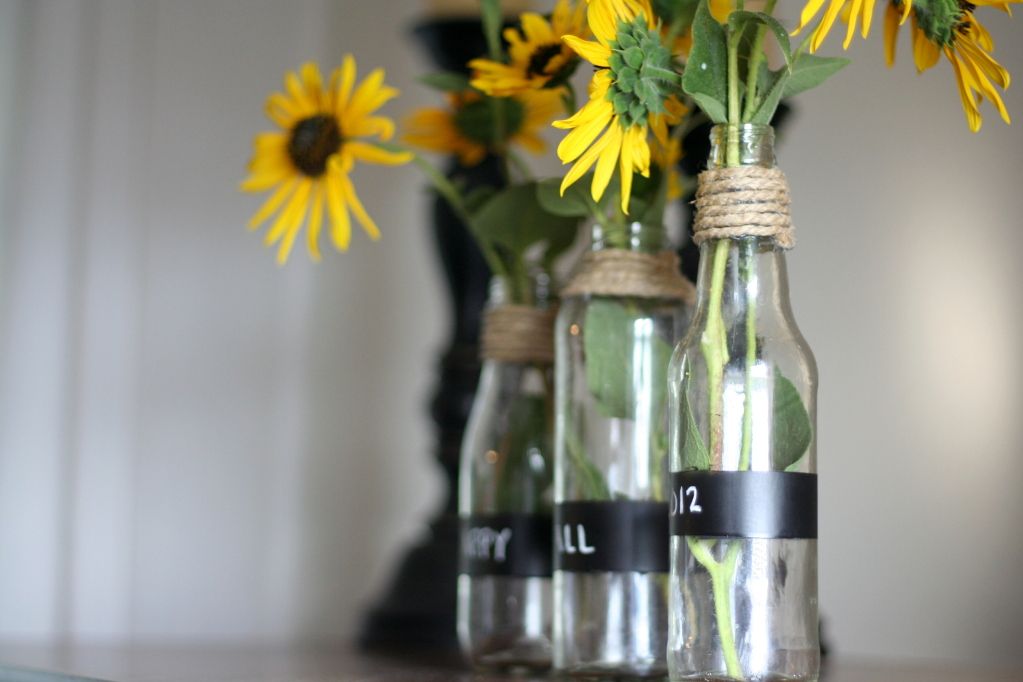 Happy October, everyone!