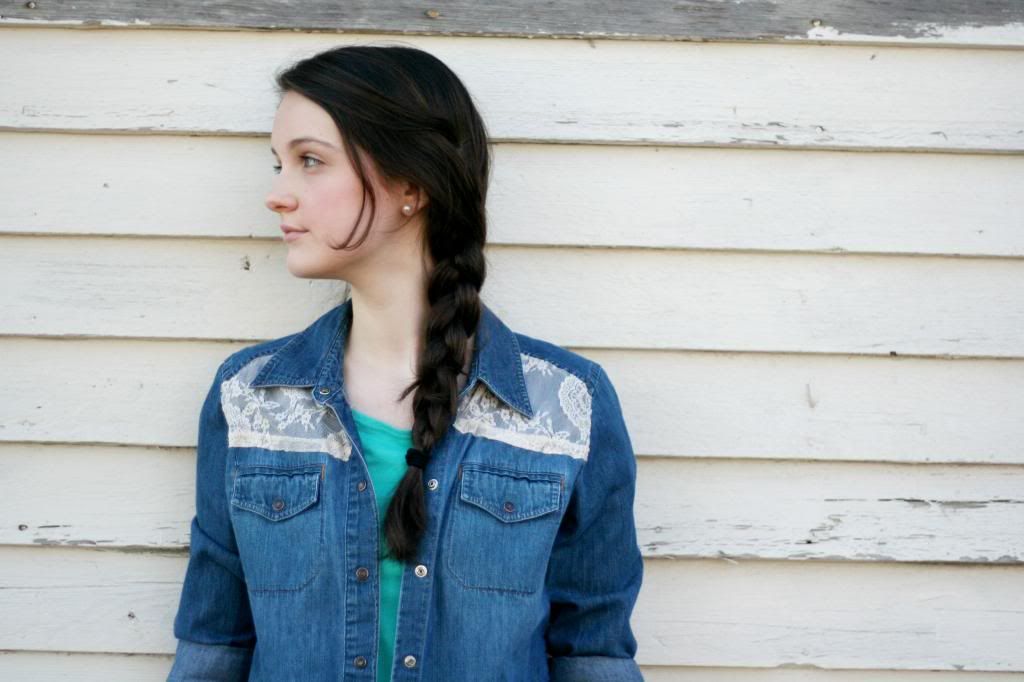 Yesterday it was 72 degrees outside and today it's supposed to be somewhere around 80 degrees. Though this spring/summer-like weather may not be here for good (yet), I rolled up my jeans for the first time yesterday and slept with the window open last night.
Also, yesterday I refashioned this denim shirt I got at the thrift store, for 25 cents. It was pretty simple and makes the shirt look more spring-y. I put a little tutorial together so you could try it too.... (Go
here
to see a before picture.)
You will need: A shirt, two patches of lace (I used a lace shirt), scissors, straight pins, a needle and thread.
Note: Getting into this project, I started to think that maybe using the sewing machine would have been a good idea, making it go a little more quickly. But, a needle and thread worked just fine, taking a little more time.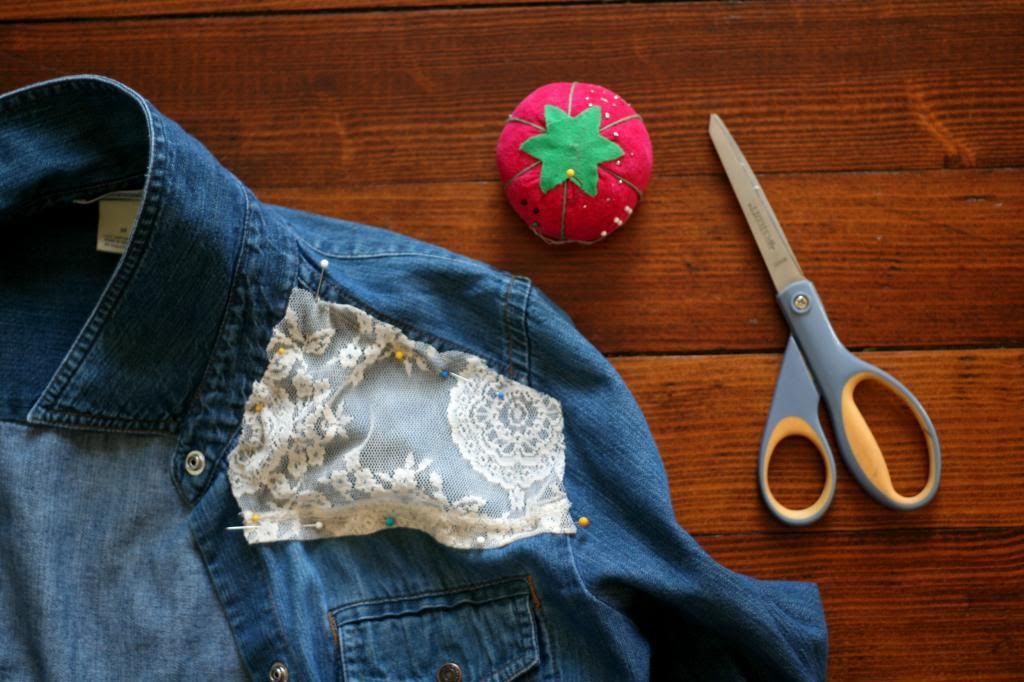 Step one: Lay the patch of lace over the part of the shirt you will be covering, and pin it into place putting the pins inside of where you will be sewing. (The hem you see in the picture is the one from the bottom of the lace shirt.)
Step two: Carefully cut around the pins, so you have the patch that you will be sewing onto the shirt. You will need to trim it enough that you can see where you need to sew, but don't cut it too small, you can always trim off excess later.
Step three: Thread your needle, tying a knot at the end, and stitch all around the lace. Use small stitches, keeping them close together, and putting them as close the the shirt's seam as you can. When done, tie off thread.
Step four: Repeat steps one through three on the other side of the shirt.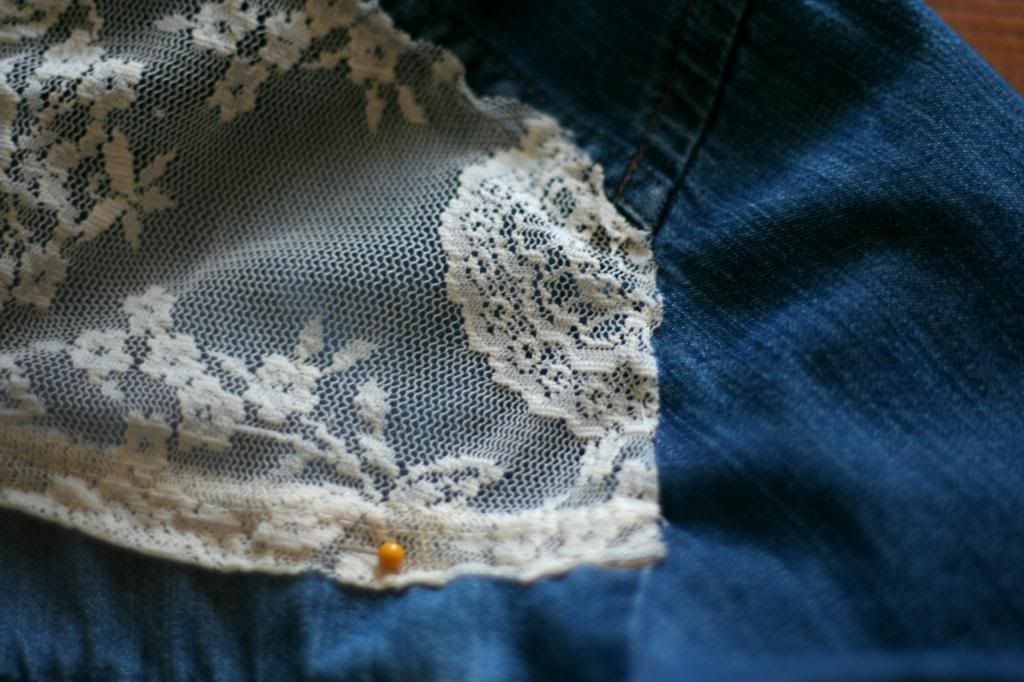 Step five: Using your scissors, carefully trim off any extra lace.
You're done!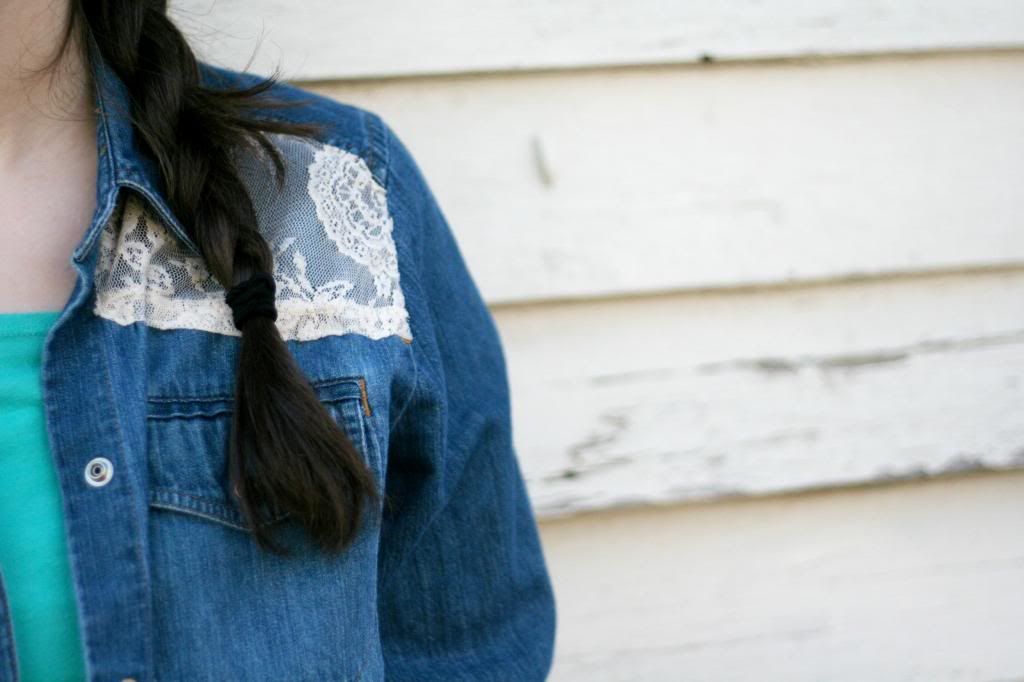 In case you were wondering...
denim & lace top // thrifted (old navy) & refashioned, shirt // gap outlet, jeans // aeropostal, shoes // sperry's
from instagram //
@imhaleyjane